Troye Sivan reveals details of new music project and two film roles | PopBuzz Meets
1 May 2020, 17:46 | Updated: 1 May 2020, 18:00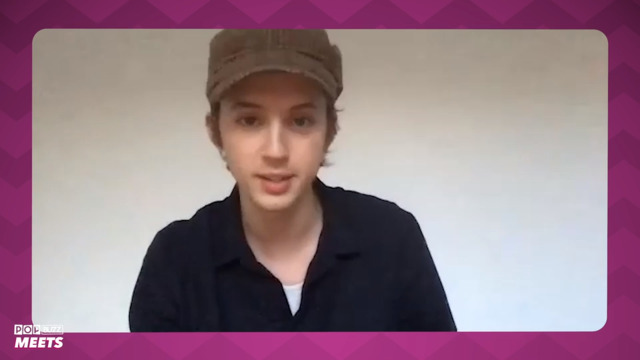 Troye Sivan reveals new music project and film roles | PopBuzz Meet
Troye Sivan reveals new details about his upcoming music project to PopBuzz.
Troye Sivan has revealed to PopBuzz that he has completed a new, non-album music project that will be ready to be released before summer. It will be the first major collection of new music from Troye since his second album Bloom, released in 2018.
And that's not all. Troye also let slip that before lockdown, he was filming on the set of a new movie, and that he was in advanced discussions for a second movie role, which has been been put on pause because of the coronavirus lockdown.
READ MORE: Troye Sivan reveals he's written song with Carly Rae Jepsen
Speaking about his new single 'Take Yourself Home', Troye revealed that the song is part of a new project which comprises of several songs but won't be a full album.
"I think what's really important for this next "project" - I don't want to call it an album because it's too short for that, and it's not an EP because it's too long for that - the most important thing for me was that it told a story", he said. "I really wanted to tell the story lyrically, melodically and in the production. And, of course, in the visuals."
WATCH: Troye Sivan takes on The Most Impossible Troye Sivan Quiz
When asked how far along in the process he had gotten with this project before lockdown, Troye said: "It's pretty much done musically" and that he was receiving final mixes of the songs while at home in lockdown with his family in Melbourne, Australia.
Troye then reflected on the personal reasons why the project won't be a full length album, explaining that it will detail a specific moment in his life that he wanted to document.
"There was this moment in my life that I was writing about, writing about, writing about, and then when I was finished with the last song on it, I was like 'ok, even though the story is still unfolding, that's that chapter closed'. I just felt like I had explored it, and explored every sort of moment.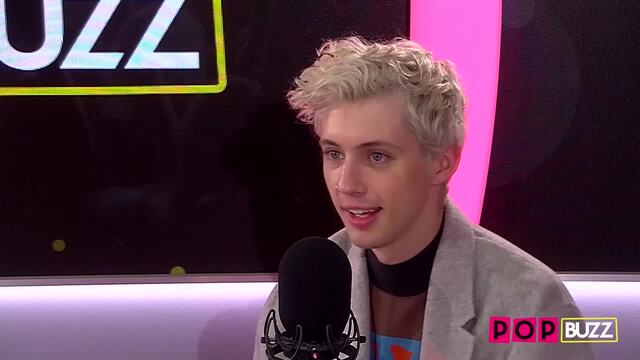 Troye Sivan on working with Carly Rae Jepsen, Boy Erased and Bloom
"I know the next project will be the continuation of that story. It just felt like the right place to cap it off [at that point]. That is why I wanted to look really different for this time. It was such a specific memory and time in my life, that I wanted a physical representation of this person that was going through all that stuff, that I hardly recognise myself.
As for when the project will be released, Troye said nothing is confirmed but he thinks it will be released within "months".
"I have no idea when anything is coming out. It could really fucking soon. [phone rings] My label are calling me literally right now to ask this exact question…I could answer and be like 'let's release it next week' and they'd be like 'yeah, sweet!' I'm really lucky I have a very understanding team. It will be soon. I can't imagine it will be more than a few months."
Troye Sivan - Take Yourself Home (Lyric Video)
Finishing the as-yet-untitled project isn't the only focus for Troye this year, as he also revealed he had began working on two movies, and he was in the middle of filming one before the lockdown started.
"I was supposed to be doing two movies this year. Definitely one, as I was half way through filming when I had to come home.
READ MORE: Troye Sivan was catfished by hackers pretending to be Greta Thunberg
"One is really up in the air now because they hadn't even started filming when all of this happened. I have no idea what's happening there. The other one we were half way filming, I'm sure at one point this year I'm going to go back and finish it."
Troye hasn't revealed what those films are yet but keep your eyes peeled on his socials for clues in the coming months.
Hit play on the video at the top of this article for the full interview or head to PopBuzz YouTube channel.