This Parody Facebook Ad From 1995 Shows How Far We've Come
22 January 2015, 14:52 | Updated: 8 May 2017, 17:09
Remember when the website needed an INSTALLATION DISK?
All this time, it seems as though we've all been tricked into believing that the world's most powerful social network was invented by some college nerd called Mark Zuckerberg in the mid-2000s.
Because this recently recovered 90's ad for "The Facebook" reminds us of the TRUTH - that the site has been around since at least 1995.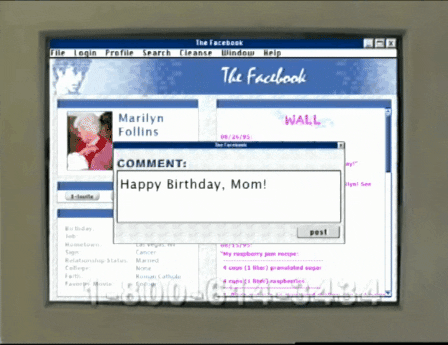 In this parody ad from BrentWeinbach, we see what Facebook might have looked like if it were a downloadable internet program in the 90s. Personally we think the site design is a little generous towards the horrendous aesthetics of early computers, but at least there's some of that ugly pink and teal in there.
Early Facebook's start-up kit would get you 10 hours of use for absolutely FREE. Free!!! And not only did they allow you to mail up to six photographs for them to add to the website for you; they'd also send you a printout of any picture you like. Including those beach shots we know you're looking at, you skeez.
Check out the ad below if you haven't had your full 90's intake for one day.