Facebook Basically Wants To Control The Whole Internet At This Point
9 July 2015, 16:55 | Updated: 8 May 2017, 17:09
Facebook plans to pay video creators AND launch a music service. Because apparently nobody on the internet is doing this yet.
They bought Instagram, took over WhatsApp, and they let you use your account to login to almost every website ever; but Facebook have even more upcoming plans to take over the way we use the internet.
We learned earlier this week that Facebook wants to start sharing the ad revenue of videos uploaded to the site with its creators; meaning that you'll finally see some profit on that video of your grandma falling over that somehow got 8 million views.
Using a similar model as YouTube's Partnership Program (in which a percentage of the revenue generated from advertising hosted on the video page is shared with the YouTuber who made it), Facebook hopes to entice bigger, more dedicated creators with major social pool to convert to their model for sharing their content.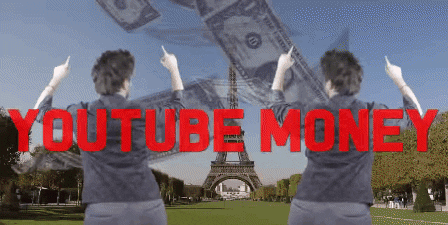 Ever since Facebook started supporting video, its autoplay, mobile compatibility and ease of sharing has been a thorn in the side of YouTube and its creators - and the temptation of being paid for those views could make it a strong contender for the video giant, if any successful YouTubers decide to migrate to the social network.
As if that wasn't enough, rumours have surfaced today that Facebook will be making a move into the music streaming business. Music Ally have reported that Facebook's plans to support monetisation on artist's music videos is a step towards building their own in-house rival to services like Spotify, TIDAL and Apple Music:
Sources have told Music Ally that an audio service is very much on Facebook's roadmap, but that both the social network and rightsholders realise that it has to get the monetised-video service right first. Again, the performance of the content ID and protection system will be a crucial factor.

Will Facebook build or buy its streaming music service? With the company having paid $19bn for messaging app WhatsApp, $2bn for virtual reality startup Oculus VR and $1bn for photo-sharing app Instagram, it has proven willing to splash out at multiple levels for companies to expand its offering.

Music Ally
Music and video are both massive fields in the virtual space, and Facebook is the biggest source for people's news, content and communication. If they start to muscle into the territory of YouTube or Spotify, could we see Facebook become the Ultimate Internet Superpower in a few years' time?