Fake YouTube Merchandise Is Everywhere!
4 July 2015, 12:03 | Updated: 8 May 2017, 17:09
Hold on we are just buying some fakes, said no one ever.
We love YouTubers at PopBuzz!
Obvs your favourite YouTuber have LOADS of great stuff to buy, like Zoella's makeup range or, if books are your thing, there are so many different tomes from your fave vloggers to check out.
However, when things increase in popularity people will always try and cash in, jumping on the bandwagon to make a buck and match demand.
Like those rubbish printed t-shirts you can buy outside a gig from a man on the street - you know, the ones where your fave popstar's face starts to peel after the first wash - there is some fake YouTuber merch floating around the Internet.
Just take a lot at some of these 'lovely' examples:
This one goes out to all the Jack Septic Eye lovers.
Understand what we mean?
This is a t-shirt that was made for all the PewDiePie fans.
Pat and Jen fans should be disappointed with the quality.
Zoella looks nice with the play button from YouTube still on her face!
This won't help!
We think all the ThatcherJoe fans will be disappointed with this one!
Really!?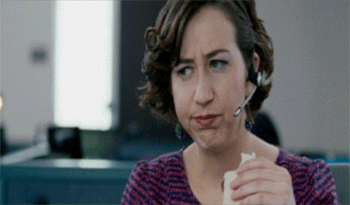 While we all love cheap stuff, it's probably best to get your merch from the official sites, not just because they're usually lower quality but, y'know, to help support your fave YouTuber.