Jimmy Fallon Just Turned Drake And Nicki Minaj Into Broadway Showtunes With Gwyneth Paltrow
15 January 2015, 11:14 | Updated: 8 May 2017, 17:09
We can't wait for "Anaconda! The Musical".
Today in "Things You Never Knew You Needed", your favourite hip-hop tracks as Broadway numbers!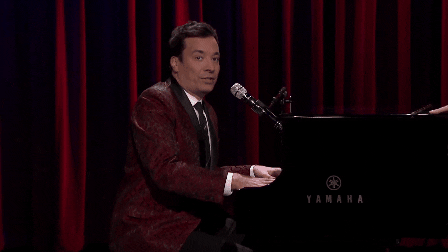 On last night's Tonight Show, Jimmy Fallon teamed up with Gwyneth Paltrow to play covers of Drake, Nicki Minaj and Big Sean - but in probably the whitest way imaginable.
While it's admittedly a silly concept, their version of "Started From The Bottom" actually works? Like, imagine it as the finale number from a story about a plucky young orphan rising from working class New York to become a media darling with a loving family... Annie. I'm thinking of Annie.
It's a lot of fun, but as soon as you realise Jimmy is miming his slick piano playing, it might destroy your innocence.
Check out the swingin' duet below.