Watch Fat Schmidt From "New Girl" Lip-Synching To Rihanna
16 December 2014, 15:39 | Updated: 8 May 2017, 17:09
The top dog of "New Girl" has a dark past - and that includes an unironic love for Rihanna.
When you have to spend hours on set in heavy prosthetics, most people would prefer to chill and save their energy. But apparently New Girl's Max Greenfield is not most people.
While in full "Fat Schmidt" mode, Max took the time and effort to make a full-length video of himself lip-synching and dancing to Rihanna's "We Found Love".
And Fat Schmidt's got MOVES.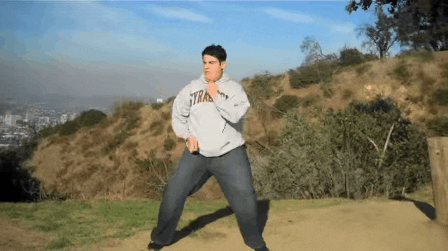 The video has been lying quietly on his YouTube channel for a couple of years, but co-star Zooey Deschanel blew it up by featuring it on her site, Hellogiggles.