Fergie Sort Of Crashed A Basketball Game And Drove The Clippers Owner Wild
9 January 2015, 11:20 | Updated: 8 May 2017, 17:09
Fergie's "LA Love (La La)" flash mob nearly gets overshadowed by Steve Ballmer's dad-dance.
The Clippers played against the Lakers earlier this week, but y'know, sport's not quite our thing. However, there was a special surprise appearance from Fergie that definitely caught our eye.
Half pre-game entertainment, half flash mob, Ferg stepped up from the bench to join her dancers and the Clippers Spirit Dance Team on the Staples Centre court, and launched into a perfect lip-synch of her summer hit "L.A. Love (La La)".
But she wasn't the only surprise, as a lot of on-hand staff at the game seemed to ditch their duties to join the ever-growing dance troupe in perfect choreography:
This cameraman wanted in on it.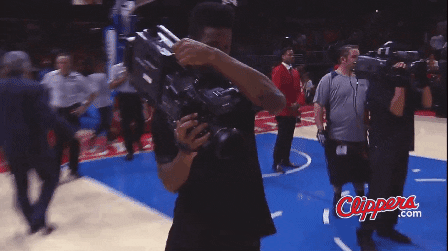 The concessions guy basically quit his job to go dance.
And even this guy couldn't contain himself.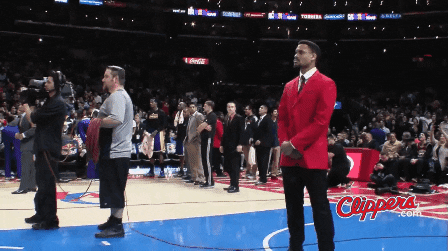 But no-one - and I repeat, NO-ONE in the Staples Centre was more into it than Clippers owner Steve Ballmer.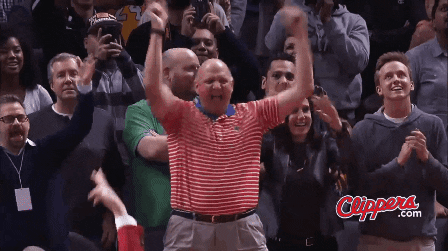 The guy basically dadded his way throughout the whole performance, which we can assume he arranged. Someone got a closer look, and in two days, Ballmer's flailing and awkwardly delayed sing-along has had almost 4 million loops on Vine.
Outstanding.
"LA Love (La La La)" is the first single heralding Fergie's comeback, with her second studio album slated for release this year. Check out the surprise performance at the Clippers game below.