Fifth Harmony's Entire Tour Group Just Got Together And Covered "Uptown Funk"
8 January 2015, 17:05 | Updated: 8 May 2017, 17:09
The pop group assemble their gang of supporting acts to announce the Reflection Tour.
Because apparently there isn't already a lot to do when you're getting ready for your next tour, pop group Fifth Harmony have spent their downtime recording and filming a video for an awesome cover of Mark Ronson and Bruno Mars' smash hit "Uptown Funk".
And they didn't do it alone. The girls roped in Mahogany Lox, Jasmine V and Jacob Whitesides, their three supporting acts from The Reflection Tour, to lend their lovely voices and faces.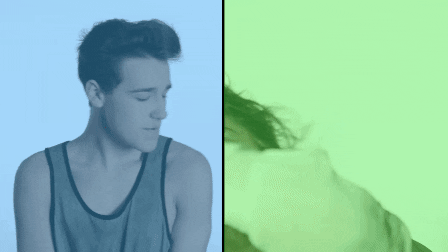 The entire team will be touring across the US from February 27th, starting in San Francisco. They posted the video to their YouTube and Twitter yesterday as an awesome announcement.
The entire tour got together to cover #UptownFunk by @markronson @brunomars. https://t.co/N8E2H3utRU

— Fifth Harmony (@FifthHarmony) January 7, 2015
Twitter video's still a little sketchy, so check it out in full quality below.