"FROOT"-Watch: New Track From Marina & The Diamonds To Complete Your Froot Basket
3 March 2015, 12:14 | Updated: 8 May 2017, 17:09
Listen to "Forget", the fifth track released from Marina's upcoming album.
FROOT won't be released officially for another month, but that hasn't stopped Marina and the Diamonds from ramping up the promo and releasing yet another song from the 12-track album.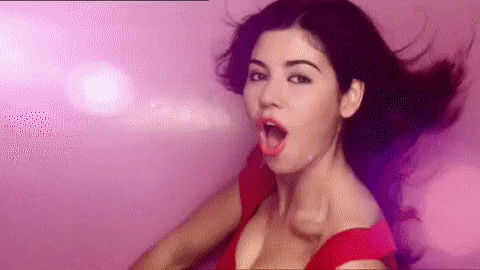 "Forget" is Froot number 5, and we'd make a joke about your five-a-day but we've definitely already done it at least twice. The song itself might be one of the strongest on the upcoming album; it's a fusion of the ethereal synth-pop that the other tracks have promised, with an alt-rock vibe that adds an edge to the lyrical theme of not feeling bad about oneself anymore.
This sort of self-affirmation feeling seems to run pretty deep throughout the entire track listing of FROOT, and it's definitely something we can get behind.
As always, the album is scheduled for an April 6th release, and preordering from iTunes will make all five of the released Froots available for immediate download.