Galadriel Vs Princess Leia Is Today's Nerdy Rap Battle You Need To See
27 November 2014, 14:47 | Updated: 8 May 2017, 17:09
It's a great week for rap battles, apparently.
With the final 'Hobbit' movie coming out next month and the first trailer for 'Star Wars: The Force Awakens' appearing this week, nerddom is abuzz with excitement. But that usually also means a lot of arguments about which franchise is better, and YouTube parody artist Whitney Avalon decided to settle it in style.
After the gods fought it out with words in Lego yesterday, Whitney and her posse prove that that ladies do rap battle just as well, if not better, with 'Princess Rap Battles: Galadriel vs Leia' (Though Galadriel's technically a queen, yo).
Galadriel (played by pal Sara Erikson) is backed up by her Elvish squad.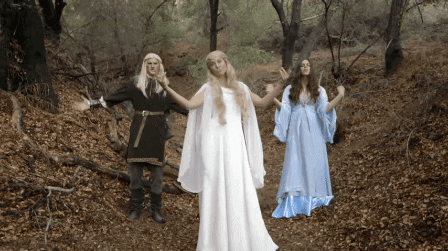 Meanwhile Leia (Whitney) is flanked by her dream team of Han and Luke. The Force is strong.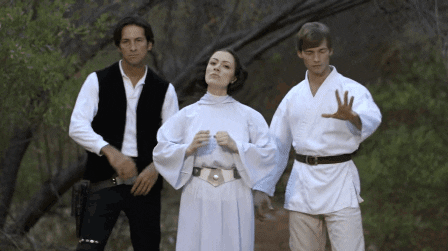 Representing both Middle Earth and a galaxy far, far away, there's plenty of trash talking about both sagas to make every fandom happy. While Galadriel's got the harshest burns (Alderaan jokes? Really?), we want to give it to Leia for having the tightest rhymes.
Check out the full nerd-off below and give us your verdict.