7 "Game Of Thrones" GIFs That Sum Up Hodor's New Dance Track
6 July 2015, 16:13 | Updated: 8 May 2017, 17:09
HODOOOORRRR.
He might only have one recurring line in Game Of Thrones, but Kristian "Hodor" Nairn is actually a man of many talents: especially on the mixing deck.
Kristian is pretty notorious for his DJ career (his "Rave Of Thrones" event is particularly noteworthy); but until now, his original material has taken a backseat. But at last, Hodor has something else to share: His debut single "Up / Beacon" (with Leanne Robinson on vocals) has been released online. And it's a banger.
There's no way we can describe our feelings for it in words, so let's sum it up in Game Of Thrones GIFs:
1) When the beat kicks off and you're ready to jam:
2) When the piano gives you summer club vibes:
3) When you can't help but join in with the claps: 4) When the lyrics make you want to dance with someone:
5) But you're fine with just dancing alone because it's a jam:
6) When it's over just as you're really getting into it: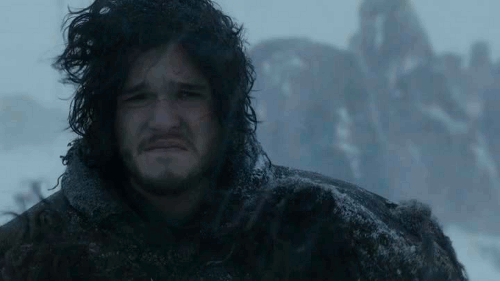 7) And when you remember that this track was made by FREAKIN' HODOR:
"Up / Beacon" is available across most music platforms, including iTunes; all the links are on Kristian Nairn's Soundcloud.