10 Times Gigi Hadid Summed Up Your Awkward First Dates
20 August 2015, 09:26 | Updated: 8 May 2017, 17:09
From looking sassy AF to eating chocolate with your cat, Gigi feels the dating life feels.
We know the dating game is hard. One minute it's all about Tinder, the next it's about Happn and the week after that your friends are trying to hook you up with their postman. Not to mention your mum who apparently knows all the cute guys. Sometimes it doesn't seem worth it, which is why we've provided a little reassurance from Taylor's favourite squad girl, Gigi Hadid.
After weeks of messaging, you finally arrange a date with that tall, dark and handsome guy from Tinder.
You're getting glammed up and you know you're looking ON FLEEK.
You arrive at the bar to find he's not there yet and start to panic a bit.
But then you see him and he's even hotter IRL.
You're halfway through the date and you're laughing in all the right places.
And doing that eye contact thing all the magazines tell you to.
Until he starts telling you about how he has this "thing" for hairy toes...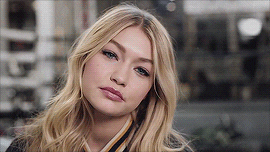 Wait, is that a bald patch?
You need to make a quick exit.
And spend your time with the only man who really matters in your life.