Here's How Going To Festivals Might Actually Be Good For Your Health
6 July 2015, 11:31 | Updated: 8 May 2017, 17:09
No, it's not all the mud you accidentally eat.
Whether or not you're going to any festivals this summer, everyone can agree on one thing: After a weekend of dancing, camping, burger van food and alcohol (or other substances), every festival-goer returns home feeling some combination of tired, hungover, dirty, or sick.
But in spite of this, did you know that your festival weekend might actually be pretty good for your health?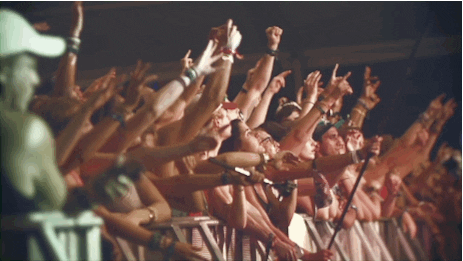 At least, that's what Metro claims, based on a report from tech company Withings. By calculating of the number of calories burnt during typical festival activities, Withings has figured out that the average attendee apparently burns over 9,000 calories over a festival weekend, and walks over 15 miles in total. So if you ever needed any reason not to camp out in one place and go visit all the other stages, consider the exercise.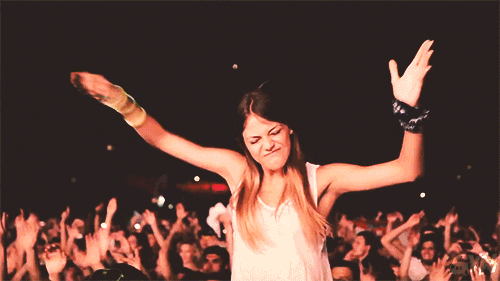 If that amount of physical exertion still seems a bit daunting to you, then you're in luck; even just from the eight hours of dancing that the typical festival-goer does each day, they're likely to burn about 400-500 calories per act.
Withings managed to figure out the average calories burnt and miles walked per day for the top ten festivals in the UK. If you've either been or are planning on going to any of these, now's the time to set that fitness target you've been putting off.
Glastonbury – 3,400 calories burnt per day /5.1 miles per person
V Festival –3,100 calories burnt per day /4.6 miles per person
Reading Festival – 3,000 calories burnt per day /4.7 miles per person
T in the Park – 3,000 calories burnt per day /4.5 miles per person
Leeds Festival – 2,900 calories burnt per day/4.6 miles per person
Creamfields – 2,800 calories burnt per day /4.2 miles per person
Isle of Wight Festival – 2,700 calories burnt per day /4 miles per person
Bestival – 2,600 calories burnt per day /4 miles per person
Lovebox – 2,500 calories burnt per day/3.1 miles per person
T4 On The Beach – 2,300 calories burnt per day/ 2.9 miles per person