Going To See Iggy Azalea Live? We've Got Some Bad News
11 March 2015, 12:28 | Updated: 8 May 2017, 17:09
Poor Iggz.
Iggy Azalea's career is like a bus careening out of control. Unfortunately before she gains control of it, she will have to deal with the damage that her postponed tour is sure to cause.
Iggz HQ: The tour getting pushed back only means that it'll be way more amazing than it would've been in April. Good things take time.

— IGGY AZALEA (@IGGYAZALEA) March 10, 2015
Iggy released The New Classic last April, which means that the tour will commence in September 2015.
So just to recap: Iggy will be touring a garbage album that no one bought 17 months after no one bought it.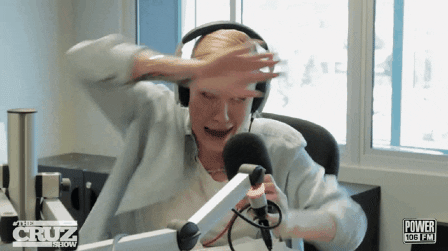 Her label, Def Jam, has not commented on rumours that the delay is owed to conflict with her management but a spokesperson has addressed the rescheduled tour saying:
To accommodate for creative team availability and tour productions, it was determined that the tour will not be ready this spring. It's important to Iggy that she delivers the show she envisaged to share with her fans and that requites more time in development.

Def Jam
While Iggy envisages a tour that isn't a complete disaster, she is going to have to envisage is sans Tinashe and Nick Jonas because they've officially pulled out of the tour.
Unfortunately I'm not able to join the rescheduled Great Escape Tour, but you will still get to see me this spring, details coming!

— Nick Jonas (@nickjonas) March 11, 2015
Unfortunately I won't be participating in the Great Escape Tour, but I would never disappoint - I WILL be on tour THIS summer! DETAILS SOON!

— Tinashe (@Tinashe) March 10, 2015
All we know is that Iggy better get it together because the whole world is watching and the paparazzi is flockin'.