Sing Along With Grouplove In Their Karaoke Video For "Paper Towns"
26 June 2015, 12:25 | Updated: 8 May 2017, 17:09
Check out the singalong video for "No Drama Queen", the latest from the movie soundtrack.
What happens when you cross a music video with a lyric video? KARAOKE FUN TIMES.
Grouplove have released the music video for "No Drama Queen", their contribution to the upcoming Paper Towns soundtrack. It's one part karaoke dance party, one part footage from the movie, and the song is a fun summery jam that we'll be singing along to for as long as the sun is out. Which is good, as the band have made that MUCH easier.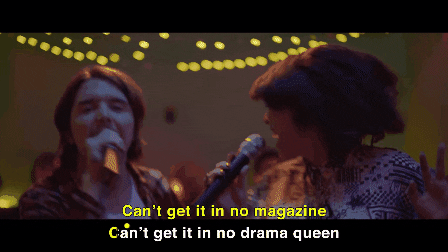 As an added bonus, the lyrics are up on the video as a super-meta karaoke singalong so that you can take part!
"No Drama Queen" is available now when you pre-order the Paper Towns soundtrack, coming out in full on July 10th. Check out the awesome video below.