Your "Guitar Hero" Experience Is About To Get Very, Very Real
15 April 2015, 12:42 | Updated: 8 May 2017, 17:09
Prepare for stage fright.
If you were a fan of the old Guitar Hero series, you'll remember how it looked; an cartoon band jamming along to the track to a cartoon audience. Fun, rocking, but inconsequential when you messed up. But can you imagine playing that badly to a huge, real live audience? Because that's what Guitar Hero Live is bringing to the video game world.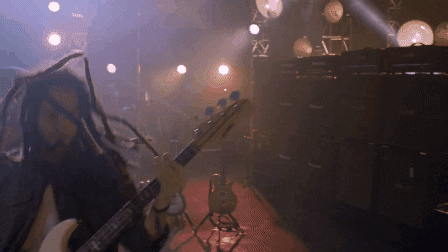 "Our goal was literally to give people stage fright," admits Activision CEO Eric Hirshberg to the Daily Dot. And it seems as thought they're hitting the mark; the new Guitar Hero experience will be a first-person rockout with 360-degree audio, meaning it will become a completely immersive experience.
And that's not even mentioning the crowd. Guitar Hero Live's audience is a real, pre-recorded stadium that will react based on your playing ability. So DON'T MESS UP.
If that kind of pressure feels like a bit much, the new game also offers a playing mode called GHTV, that allows you to play along with a huge library of music videos.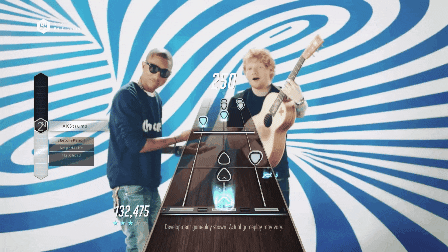 Looks like we need this for PopBuzz HQ. GOODBYE, PRODUCTIVITY.
Check out the stressfully awesome first-person reveal trailer below.