Guitarist Spots Someone Taking A Selfie, Karate Kicks Phone Out Of His Hands
10 December 2014, 12:28 | Updated: 8 May 2017, 17:09
This one might just make silver in the Selfie Olympics.
At PopBuzz we're pretty pro-selfie, but we agree there's a time and a place. Climbing on-stage to pose with your favourite band mid-performance is probably not one of them.
Apparently, Every Time I Die guitarist Jordan Buckley agrees. In a recent gig, Buckley prevented a stage selfie in progress by lashing out with a high kick at the stage invader's phone.
The fan had lined up with frontman Keith Buckley (Jordan's brother) and had his selfie arm at the ready. Jordan saw his opportunity and took it.
There's actually video of it happening.
Let's get an action replay of that: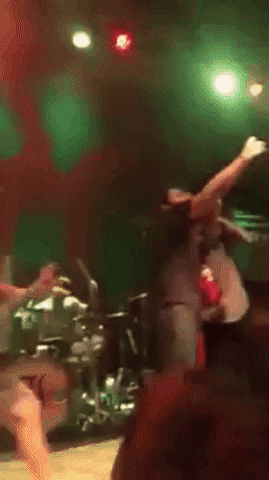 YIKES.
Jordan even went on to have a bit of a rant after the show - as if kicking the dude wasn't a lesson learned.
Stage selfies = look at me look at me I didn't get enough attention as a kid and can't handle 5 people here getting more attention than me

— Jordan Buckley (@JordanETID) December 6, 2014
But it turns out it's not all bad news for the fan (named Micah). Apparently he actually has a pretty quick-fire selfie finger, and managed to get his picture before the kick.
Congrats to him on suffering for his art, but we really hope this doesn't become a trend.