Another Guy Recreates "Chandelier" And People On His Campus Are 100% Done
11 December 2014, 12:41 | Updated: 8 May 2017, 17:09
We can't quite figure out what it is, but there's apparently some weird little corner of every guy's subconscious that makes him watch Sia's video for "Chandelier" and think "I could do that."
After the guy who lost a bet and had to recreate the video last week, Henry Long, student of the University of Notre Dame, performed his own re-enactment around his campus. Which of course means very much in public.
It's unclear whether or not a bet was lost, but his passion, tutu and attention to the dance moves suggests probably not.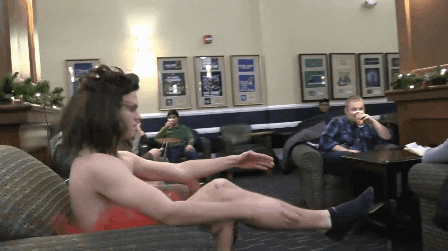 He's clearly giving it his all, for whatever reason in his head that mandates he has to... but sadly it doesn't seem as though anyone around him really appreciates his efforts.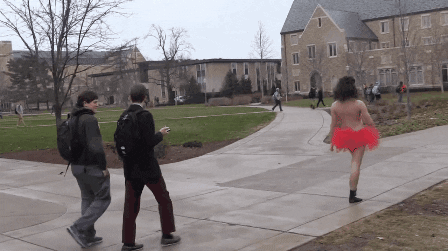 Come on, play along. It's not like you have class to go to or anything.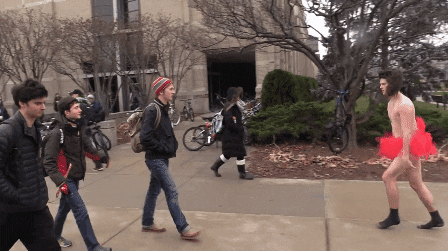 Some people just don't appreciate performance art. Which we're assuming is Henry's major, because he's killing it.
Check out the full video and appreciate the music, Henry's passionate invasion of the library, and the gnarly combination of nude suit and black socks. Gah.