Hear Hailee Steinfeld's "Love Myself" Acoustic And Prepare To Cry
7 September 2015, 12:29 | Updated: 8 May 2017, 17:09
All the feels! All the feels!
As if we thought we couldn't love Hailee Steinfield anymore, she only goes and drops a beautiful acoustic version of "Love Myself". Babes, stop it, you're killing us!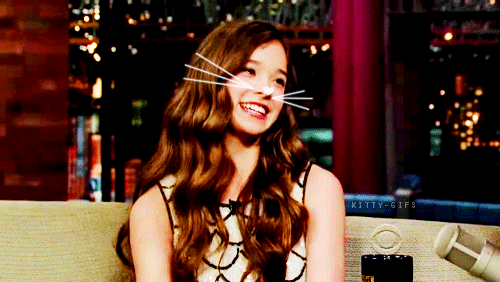 Its been one month since the Academy Awarded nominated actress-turned-singer dropped her debut single. It's gone on to snatch 5 million hits on Youtube and it's steadily climbed up the charts. Not too shabby!
To rewards fans, today Steinfeld released an acoustic version for fans via her Twitter and it gives the song a totally new, heart-warming twist.
"Love Myself" has been causing a bit of controversy due to it's curious lyrics, with suggestive lines like "I'm gonna put my body first / And love me so hard 'til it hurts" raising more an a few eyebrows. In this video, however, you get that she's really singing from the heart. It's the self-love anthem of 2015 - whatever way you want to interpret it!
Watch the full video here and prepare your mum on speed-dial