How To Live A Champagne Lifestyle On A Lemonade Budget
19 September 2016, 10:36 | Updated: 15 November 2016, 16:28
Promoted by HarperCollins
The high life is waiting for you...
We've all been there... wanting to live a glam lifestyle but still rolling on pocket money or a student loan budget. Ugh. We guess some of us were just not destined for the champagne high life. But what if we told you, with a little determination, cunning and resourcefulness, there's no reason you can't turn that flat, warm lemonade into the finest bottle of bubbly you've ever seen.
Here's a bunch of carefully selected tips and tricks to help you climb your way from the bottom to the top, with little to no money. You'll be living the champagne lifestyle in that penthouse suite on The Thousandth Floor in no time.
1) Always know where to find the best online shopping discounts.
via giphy.com
If you're still shopping online without sleuthing out those juicy discount codes first, then you're doing it all wrong, darling. Download the chrome extension 'Honey'. 'Honey' tells you which stores are currently operating discount codes. Believe us, no one got the top by paying full price for anything! FASHION WAS MADE TO BE DISCOUNTED.

2) Can't afford those Louboutins everyone in the big city is wearing? Buy yourself some red nail varnish.
via giphy.com
UMMM, HELLO! Only true Lemonade Budget Queens will know this iconic fashion hack. All you need is one pair of heels, a bottle (or 2) of bright red nail varnish and a steady hand. Boom. Champagne lifestyle on lock.

3) Always know where to get the best beauty dupes.
via giphy.com
Spent every last penny on getting your hands on Kylie Jenner's latest Lip Kit set? Mistake. The trick is to make it ~look like~ you've dropped hundreds of $$$, not actually do it. Scam them till you reach the top!

4) "Borrow" your Mum's Chanel perfume and then refill it with something else.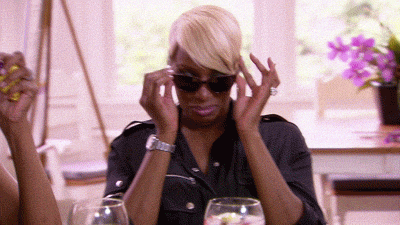 via giphy.com
"Borrowing" is a major key to successfully living the champagne lifestyle on a lemonade budget and you can't get finer than Chanel. Once you're done, refill it with something you can afford on your budget. She'll never know!

5) Keep your enemies close, and the ones with big student discounts closer.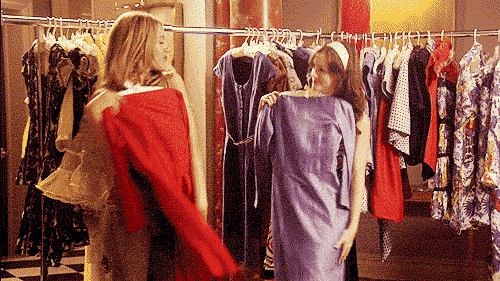 via giphy.com
LIFE HACK: Get yourself a friend who has a valid student discount card. By any means necessary. You wanna be in contact with someone when that 20% off drops at Topshop, believe us! As the saying goes: It's not what you know, it's who you know and how far they are willing to go to support you and your expensive tastes.

6) Develop multiple alter egos so you can get food for free.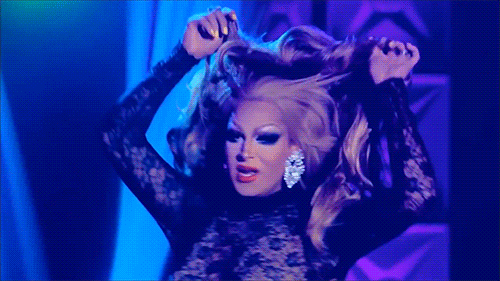 via giphy.com
Listen, those aspiring to live the champagne lifestyle aren't spending all day paying for food - they're getting complimentary meals for breakfast, lunch and dinner. You can do the same - all you gotta do is locate the food outlets that give out free samples and give your unparalleled acting skills a chance to shine. Just like a 5-star buffet!

7) NEVER host parties in your own home.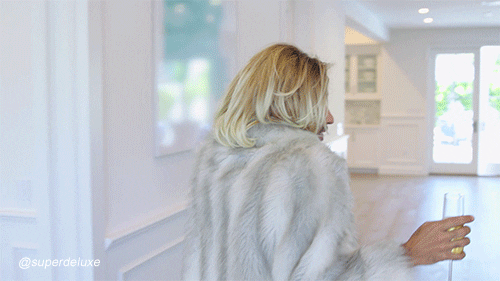 via giphy.com
The most important rule: Fake it 'til you make it. Gurl, get on Air BnB and rent the finest penthouse known to man. Just for the night. Invite the richest people you know. Then make sure everyone is cleared out by noon the next day. Vow to never host a party again - you'll be the talk of the town for YEARS to come! Legendary!
The Thousandth Floor by Katharine McGee is currently available for purchase through Harper Collins.