This Harry Potter Parody of "Uptown Funk" Is Completely Riddikulus
25 March 2015, 10:29 | Updated: 8 May 2017, 17:09
Girls hit your Expelliarmus.
If there's two things we've learned this morning, it's these:
You can never have too many "Uptown Funk" parodies.
The Harry Potter fandom is starved for new content.
So is it any surprise that by the time we found "Dark Lord Funk" by parody masters KFaceTV, it's already close to approaching 2.5 million views after only being online for a couple of days?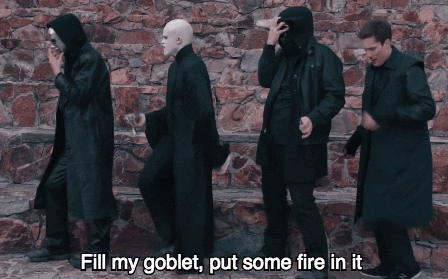 After Harry gives himself up, Lord Voldemort celebrates by getting funky with his Death Eater squad. There's more spells, puns and character cameos than you can shake an Elder Wand at, plus the production value is pretty great.
Check out the magical musical mashup below.