Is Harry Styles Really "Breaking Gender Norms"?
11 August 2015, 13:55 | Updated: 8 May 2017, 17:09
Let's have a serious moment for a minute.
We've been reading a few things online today about Harry Styles.
On Celebmix, there's an article about how Styles is "breaking gender norms". In the piece, the writer claims that Styles' adoption of female clothes from YSL's women's collection, him painting his nails, his ambivalence around gender pronouns and his support for the LGBTQ community proves that he's not conforming to traditional male gender roles.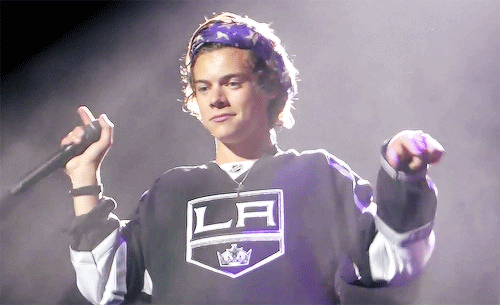 Now, we're not saying that we don't agree that Styles is pushing the boundaries when it comes to gender conformance, and it's great to see someone of his status and influence exploring different ideas, however we think it might be a bit strong to say that he's "breaking" gender norms. He is, after all, a cisgender white male who has, publicly, only dated women coming from a place of absolute privilege, and we're not sure that donning some tight fitting clothing and painting your nails every so often constitutes "breaking" anything.
When we think about those artists that are truly pushing boundaries our minds move to people like Perfume Genius, Miley Cyrus, Shamir, Jayden Smith and, to a degree, Kanye West.
Perfume Genius, aka Mike Hadreas, has spoken at great length about his gender fluidity along with his sexuality, and as the video for "Queen" proves he's prepared to subvert masculinity and femininity into an almost androgynous sphere. Likewise, the song's message about "gay panic" and homosexuality in a heteronormative society is not only flipping the finger at societal norms, but coming from a true place of experience.

Likewise, Miley Cyrus has completely thrown gender constructions out of the window. Speaking to Time magazine and to Paper magazine, the star has claimed that she no longer 'relates' to being a girl (or a boy), instead existing in a gender neutral sphere. The same goes for her sexual preferences, which, she's says, is very fluid (within the confines of the law, of course).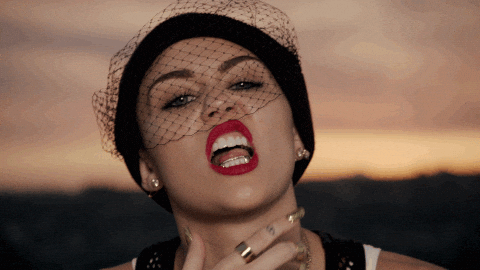 Someone else also rejecting all forms of gender is rising popstar Shamir. The London-based singer has spoken very openly, tweeting "Also to those who keep asking, I have no gender, no sexuality, and no fucks to give."
Also to those who keep asking, I have no gender, no sexuality, and no fucks to give

— Shamir (@ShamirBailey) March 24, 2015
Even the likes of Kanye West has performed wearing non-traditional clothing such as skirts and other women's apparel on stage. West's position as one of the biggest names in hip hop and his openness to alternative gender stereotypes is perhaps the most important due to the genre that he operates in. Hip hop is, after all, a notoriously patriarchal, straight space.
Watching Caitlyn Jenner's new E! reality show, I Am Cait, we were struck by the stories of trans men and women and the contrast between their experiences and the, generally, positive response that Caitlyn was lucky enough to receive after her transition. It seemed to us that we're in dire need of alternative narratives when it comes to gender and sexuality, rather than ones that focus predominantly on places of white privilege.
We're not knocking Harry Styles for doing what he's doing; he's existing in a sphere that's comfortable for him and that's exactly how it should be.
Really, what we're concerned about is the power force of Directioners believing that what Styles is doing is enough to "break" gender norms. Society as a whole has a long way to go before non-traditional forms of expression and existence are considered the norm and accepted.
It's a step in the right direction, but goodness we've got further to go...