Has The Weeknd Lost His Signature Sound?
14 July 2015, 12:03 | Updated: 8 May 2017, 17:09
With a string of chart toppers under his belt, is The Weeknd the same Weeknd we met five years ago?
Abel Tesfaye has been Weeknding for the better part of five years now.
The Canadian singer and producer is best known for his signature vocals and production style (e.g, his never ending vocal runs) and his almost non-existent public persona.
Tesfaye has seemingly never been a fan of the traditional album roll out --in 2011 alone he released 3 separate mix tapes, featuring the likes of fellow Canadian, Drake.
Clearly a mixtape maverick, we're used to The Weeknd just dropping music whenever he feels like it (not the hell of a slow drip release).
4 years (and a Fifty Shades of Grey chart topper) later, it feels like the Weeknd's sound has completely changed.
He has big label money backing him and a new worldwide fanbase. But has The Weeknd lost what made him special?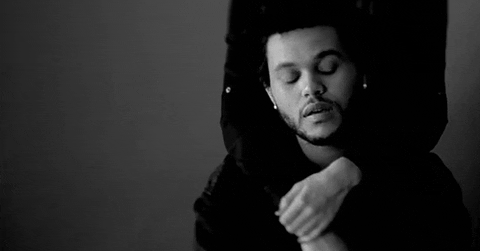 Then
Now
Not that we didn't love The Weeknd's runaway hit "Earned It", but we haven't failed to notice how completely different it is to his older music. Obviously it was for a film, so the parameters were likely set at 'very radio friendly, vague, and not overly sexual', but I can't help but notice that something is missing from his newer work.
pretty sad that the Weeknd changed and is starting to produce radio type of music

— sarah (@sarahhhhhhs) July 10, 2015
the weeknd's "can't feel my face" is playing in the office... huh, this guy's changed a lot

— Colm! (@ovrplyd) July 8, 2015
"Can't Feel My Face" bangs, but it bangs in a way that feels really boxed in and polished.

No tea, no shade, but the production on "Can't Feel My Face" is so centrist and indistinguishable from things like "Uptown Funk" that it makes me wonder where The Weeknd has gone. Abel signed to Republic Records in 2012 and there hasn't been a free mixtape since then. Instead, we have seen him collaborate with the likes of label mate Ariana Grande, Future, and known chart-topper, Sia.
So far, fans have heard three tracks from The Weeknd's upcoming release, Beauty Behind The Madness. Last year's low key hook up jam, "Often", as well as 2015's "Can't Feel My Face" and "The Hills". From the outside looking in, BBTM is gearing up to be The Weeknd's most commercially successful release to date. It's also likely to be the furthest thing from his musical roots--so to speak.
The one thing that you could always count on from the Weeknd were those raw, complex productions, which bordered on slightly unhinged. There is something about his music now that feels restrained and formulaic. Tracks from BBTM are very obvious in their production--big hooks and follow-along choruses have ripped The Weeknd from obscurity and thrust him right onto the charts.
The biggest trope in music is the "you've completely changed" argument. Artists are meant to change and grow and it's better for the music when they do. However, it's very easy to tell when an artist has been told by execs which songs are "chart toppers" and which ones are too "weird" for the demographic.
When I first heard The Weeknd, it was those slow burning, overly impassioned 7 minute tracks that drew me into the music. The DIY element was just so authentic and cool that there was almost nothing to hate about the Canadian crooner. Abel's new music is good--and it still has a level of appeal that far exceeds many other artists. But, if we're talking about what makes an artist special, The Weeknd may have lost just that thing. We love you Abel, but look what they've done to your song.