Hear The Latest Big Sean, Drake, Kanye West Collaboration, "Blessings"
30 January 2015, 09:12 | Updated: 8 May 2017, 17:09
We're blessed.
Drake, Big Sean, and Kanye West have teamed up for the latest track from Big Sean's upcoming album Dark Sky Paradise.
The album, due out February 24, will likely see Big Sean collaborate with his G.O.O.D music labelmates, meaning that we might be drowning in Kanye West features in the coming weeks.
Drake blesses us on the chorus, taking the Grammy's to task declaring "I could give two fucks about the Grammy's". This is followed by Kanye slays on a verse where he references condom sizes and Montessori schools.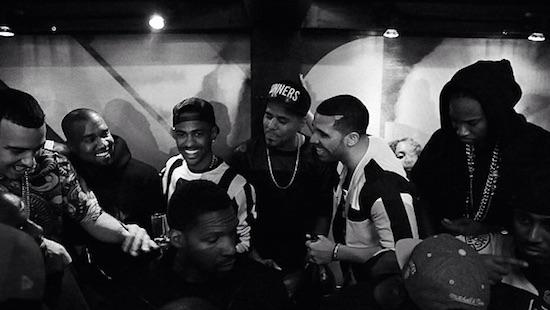 "Blessings" follows the DJ Mustard Produced "IDFWU", which Big Sean dropped late last year.
Hear "Blessings" Below