7 Things That Prove Gigi Hadid's Instagram Game Slays
21 May 2015, 16:08 | Updated: 8 May 2017, 17:09
Slay mama!
Gigi Hadid belongs to a very powerful clan. We're not just talking about her family (who are quite powerful in their own right). We're talking about Gigi's status as one of those L.A. bred it-girls who are gracing the covers of every magazine as well as all of our social feeds. Our favourite it-girl of the moment has to be Gigi Hadid.
You'll of course remember her from Taylor Swift's most recent video "Bad Blood" as the character of Slay-Z.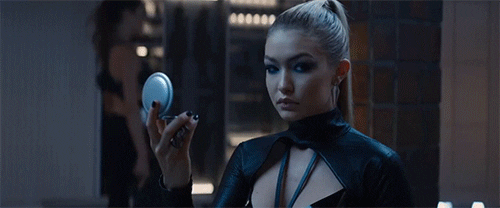 She is extremely well connected.
Gigi has over three million followers on Instagram and a ton on twitter. She runs with the Jenners and has a very famous ex in Cody Simpson. Not to mention the fact that she and her siblings are all hedging super successful modelling careers. Her mother is on a well known reality show and one cursory glance at her feed will convince you that her life can't possibly be real.
And her eyebrow game is impeccable.
It takes a lot to get your eyebrows on fleek. Luckily, Gigi has some of the fleekiest eyebrows in the game. God Bless Gigi Hadid's eyebrows.
Her Fashion Week behind the scenes pictures are beyond awesome.
And she makes summer look so appealing.
Gigi isn't one to shy away from a good bikini picture. This gets us thinking about summertime, outdoor barbecues, and general warm weather vibes. Thanks a lot, Gigi.
Her style is actual perfection.
Her workout videos are our fitspiration.
But seriously. Who looks this good?