This "Hobbit Office" SNL Skit Equals Twice The Martin Freeman Sass
15 December 2014, 12:11 | Updated: 8 May 2017, 17:09
An Office parody of The Hobbit or a Hobbit parody of The Office? You decide.
Martin Freeman has a legacy of playing characters who are 100% done with the bizarre world around them, two of the most iconic being The Office's Tim Canterbury and now The Hobbit's Bilbo Baggins.
With the epic film trilogy coming to an end this weekend with the release of Battle Of The Five Armies, Martin starred in an equally epic parody on this weekend's Saturday Night Live, reviving his breakthrough role - but with a Middle Earth twist.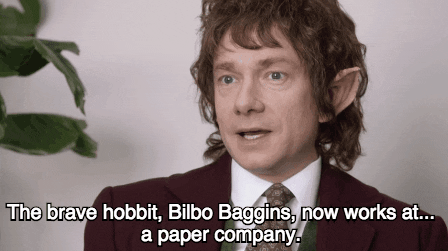 It's tragic to imagine Bilbo spending his years between The Hobbit and The Lord Of The Rings flogging paper reams over the phone, but this is no ordinary office. There's pranks played on Gollum, a weird love interest between Bilbo and Tauriel; and of course, manager Gandalf doing the iconic David Brent dance.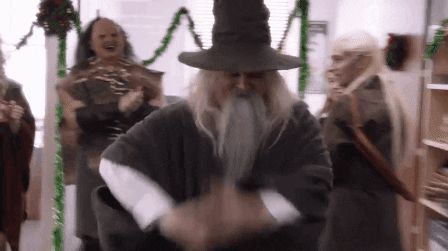 Clearly a wizard turns up precisely when he means to.
Check out the amazing parody below.