Hodor Vs. Groot Is The Most Important Rap Battle You'll See This Week
27 March 2015, 15:30 | Updated: 8 May 2017, 17:09
Hodor Hodor Hodor.
It's one of the biggest questions of our generation; what if Game Of Thrones/A Song Of Ice And Fire's unsung hero Hodor met for a war of words with Guardians Of The Galaxy's Groot?
WONDER NO LONGER, as the folks at The Warp Zone have envisioned the scenario in the best way possible: a rap battle.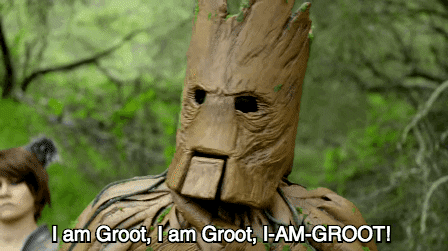 (We've got some conflicting thoughts about Groot's Rocket Raccoon hype-woman).
The battle goes pretty much exactly as you'd expect, but it's not like Hodor and Groot's limited combined vocabulary is devoid of meaning; if you replay the video with YouTube's closed captioning switched on, the subtitles show a SAVAGE display of word-slinging from both sides.
A great promo for CC'd videos, or a sneaky ploy to get people to watch the video twice? You decide. Check out the epic rap battle below.