Hold The Actual Phone! A Miley Cyrus Track Just Leaked
10 June 2015, 08:48 | Updated: 8 May 2017, 17:09
Freaking out because this is so good.
We don't know where it came from, which album it's meant for, or what Miley has got to say about it. What we do know is that a Miley Cyrus song called "Nightmare" has leaked and it is an absolute tune.
Miley embraces the electronic side on this track which many people are assuming is pre-Bangerz because of the production. That is a fair assessment considering that fact that the production sounds slightly dated. Perhaps circa 2009 or 2010.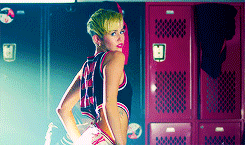 Either way, we'd never look a gift horse in the mouth and "Nightmare" is still a banger of a track.
Have a listen below!