Iggy Azalea "Bamboozled" By Steve Madden, Begins Twitter Beef With Shoe Brand
30 January 2015, 13:15 | Updated: 8 May 2017, 17:09
This is the world now. Accept it.
In what is possibly the weirdest beef of 2015, the unflappable Iggy Azalea squared off on her favourite social medium (twitter of course, where the hell else?), to take shoe designer Steve Madden to task over some unsavoury pictures.
Iggy announced collaboration with Steve Madden late last year via Instagram, confirming a February 2015 launch date.
Hey guys, hope your all doing well. I'm busy working on my new music... Also finally shot my Steve madden campaign yesterday for our shoes!

— IGGY AZALEA (@IGGYAZALEA) January 10, 2015
Things have been fairly quiet from camp Madden-Azalea shoe collab until last night when Iggy decided she wasn't feeling the other shots featured on Madden's tumblr page. The photos featured women in sandals and socks which offended Iggy.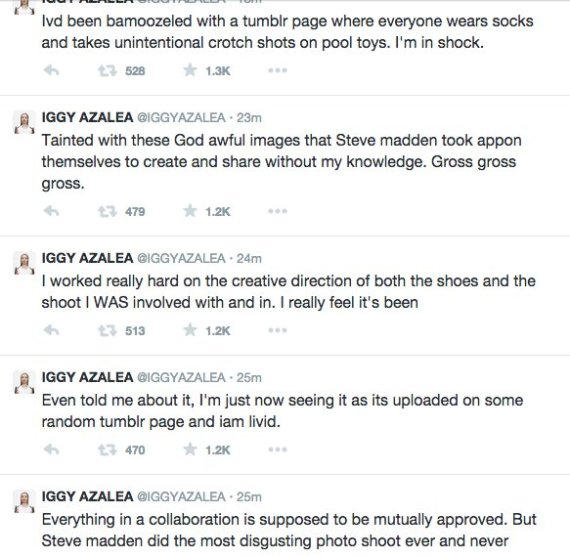 via (HufPo)
The shoes kill everything @SteveMadden @IGGYAZALEA pic.twitter.com/CTFfQE1mGY

— Iggy Iggs (@germanazalean) January 29, 2015
Steve Madden by @IGGYAZALEA pic.twitter.com/WXteeJWYmA

— IGGY AZALEA DAILY (@AzaleanDaily) January 29, 2015
The tweets and tumblr account have since been deleted but Iggy did take to Instagram to explain the whole situation.
What I had a "rant" about on Twitter isn't in regards to these pictures, it was about another, different set of images i wasn't a part of creating that I felt weren't reflective of my vision and direction for the collection. I'm an artist and I'm extremely passionate and emotional and crazy sometimes because I care ALOoOoot about this shit! I love Steve and he gets it! Artists clash sometimes, it doesn't mean I dislike the brand. I love Steve Madden as an individual and as a company. I have 3 more seasons I'm making with these guys and I'm going to enjoy it. Shit just happens sometimes and you gotta fight for what you believe in! I believe in this collection immensely; that's why I just wanted it to be perfect.

Iggy Azalea, Queen of Professionalism
Ok, well. Good luck with everything, Iggy.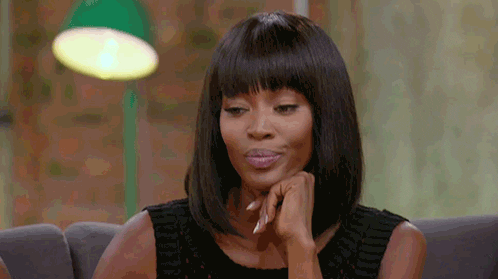 In other news, Steve Madden x Iggy Azalea's collaboration drops today according to Iggy so make sure you guys all run out and cop your weird bejewelled platform wedges for winter.