13 Kick Ass Female Musicians You NEED To Get To Know
28 June 2017, 13:33 | Updated: 17 July 2017, 11:21
Promoted by Impulse Body Mists
Who run the world?
Look, we know it's stupid to look at music in terms of gender but, the thing is, the girls are KILLING IT at the moment.
Wherever you look, both in terms of genre and geography, there is an army of inspiring, creative and kick ass women coming through with the freshest music. And we're so excited about them that we obviously had to make a listicle of our favourites from 2017 so far.
1. Anne-Marie

GIPHY
Anne-Marie has literally been KILLING it in the last 12 months. You've probably already heard her storming the charts on 'Rockabye' with Clean Bandit & Sean Paul and now she's set to do the same thing with her own tropical bop 'Ciao Adios'. And you wanna know the best part? Anne-Marie hasn't even put out her debut album yet…which means even more bangers to come! #Blessed #GiveMeTheBangers
2. Sigrid
GIPHY
You can find treasure in the most unexpected of places, and that's definitely true of 20-year-old Sigrid Solbakk Raabe. Born in small seaside town of Ålesund in Norway, her anthemic first single 'Don't Kill My Vibes' has been streamed over 13 million times and been dubbed "the ultimate millennial empowerment anthem". Make no mistake, 2017 is Sigrid's for the taking.
Essential Track: 'Don't Kill My Vibe'
3. Hayley Kiyoko
GIPHY
If you visit PopBuzz regularly you'll know how much we love Hayley Kiyoko. Her brand of unapologetically exuberant and queer pop music has earned her an ever growing army of fans. Hayley is well on her way to joining the likes of Halsey and Melanie Martinez as force to be reckoned with in online pop fandoms.
Essential Track: 'Pretty Girl'
4. Dua Lipa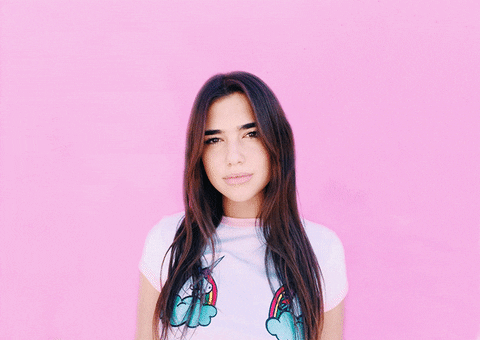 GIPHY
I'm sure we don't need to tell you about dark-pop princess Dua Lipa by now but she deserves a place on this for finally coming through with her debut album and giving us more pop hits than we could have possibly have imagined.
Essential Track: 'Be The One'
5. Lynn Gunn (PVRIS)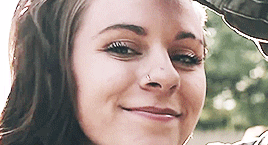 GIPHY
We couldn't be more PUMPED for the return of Lynn Gunn and PVRIS. The music scene is desperately lacking in progressive rock bands, especially with female singers, and PVRIS provide a distinctive and important voice in Lynn Gunn. Also, their new song 'Heaven' is an absolute banger.
Essential track: 'Heaven'
6. Ea Kaya
Ea Kaya's breakthrough song 'Don't Complicate It' has more sass and wit than most chart hits combined, with enough bounce to keep us dancing into the wee hours. Christine Kiberg is part of a wave of Scandi singers like Alma and Sigrid poised to take over the world and we're hell bent on making that happen tbh. Oh, talking on which...
Essential Track: 'Don't Complicate It'
7. ALMA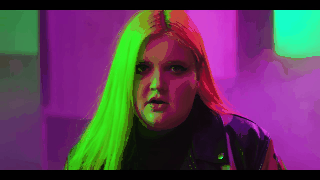 GIPHY
We've never dyed our hair for a guy but we've definitely worn some dodgy looking outfits that we'd rather forget about to impress them. Alma's 'Dye My Hair' was a huge hit earlier this year in Europe and with bangers like that it's not hard to see why. She's got one of those voices that stops you in your tracks and possibly one of the coolest looks going. We can't wait for her album to drop this year.
Essential Track: 'Dye My Hair'
8. Raye
RAYE
Raye is already a super star, she's just waiting for the world catch up. Having worked with big names like Charli XCX, Jax Jones and Jonas Blue, it's only a matter of time before she scores a massive hit under her name. Also, she's written a song about queuing which is basically the British thing to ever happen. Time to get in line to board the Raye train.
Essential Track: 'The Line'
9. MUNA
MUNA
They've been called "LA's pop protest band" but Josette Maskin, Naomi McPherson and singer Katie Gavin make music that is full of heart and soul. Whether it's sad euphoria of 'Crying On The Bathroom Floor' or the hypnotic 'Around U', MUNA are writing some of the best pop tunes out there. Also, they look cool af and I want to be their friend.
Essential Track: 'Around U'
10. Bonzai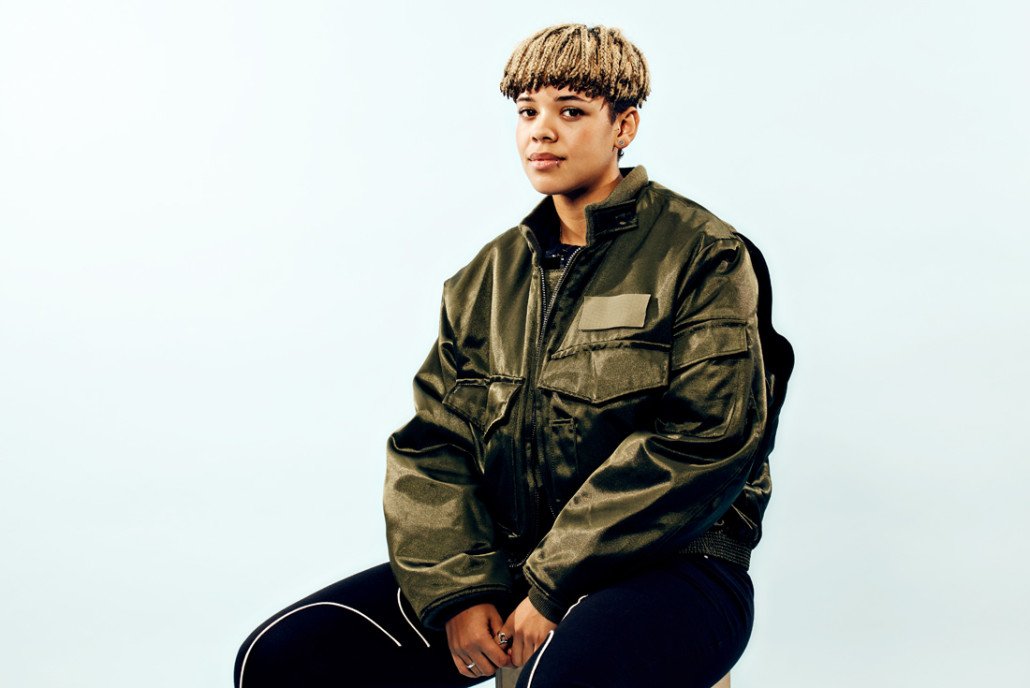 kurrentmusic
If you're looking for an artist to get turnt to then look no further than Bonzai. Following a show-stealing guest spot on Mura Masa's summer anthem "What If I Go?", Bonzai followed that up with the Sleepy Hungry EP which is nothing short of sensational. Seriously, we're hitting 11 on the stan-scale right now.
Essential Track: 'Where Are U Now'
11. The Japanese House
The Japanese House
20-year-old Amber Bain delivered some seriously dreamy indie pop with her Swim Against The Tide and Clean EPs and now, following a support slot with her friends, label mates and sometime record producers The 1975, she looks set to dominate festival stages all summer long. Oh, and 'Face Like Thunder' is basically like a modern day Fleetwood Mac song, so obviously it's amazing.
Essential Track: 'Still'
12. Lao Ra
Lao Ra
Hailing from Colombia, Lao Ra ended up coming to the UK to launch her music career. After a few dead end jobs (including being a PR for a smoke alarm firm - LOL!) she scored her first viral hit with 'Jesus Made Me Bad'. She followed that up with 'Bang Boom' which is the tropical bop to end all tropical bops.
Essential Track: 'Bang Boom'
13. Ellie Kamio (Sälen) Sälen
Described as "sickly sweet pop music destined to soundtrack a next generation Mean Girls", London's Sälen are making irresistible ear-worms with a savage lyrical edge. And you can thank Ellie Kamio for that. "I used to dream of dying / So you would cry at my funeral", she sings on 'Heartbreak Diet', aka the funniest break up song you're likely to hear in 2017. We're a 100% obsessed.
Essential Track: 'Diseasey'
Find out more about Impulse's new fragrance, Impulse Crush and how to #LiveLifeOnImpulse.