In Case You Missed It: The Best New Songs From This Week
13 March 2015, 08:51 | Updated: 8 May 2017, 17:09
Hot damn.
We know your favourite part of Friday is waking up and realising that Popbuzz just rounded up the best new music of the week. We love you and we just want you to be happy. Sit back, relax, and let us love you.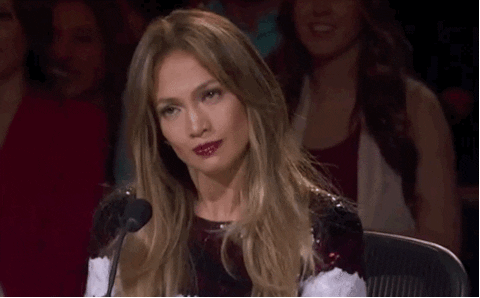 Chromatics//I Can Never Be Myself When You're Around
You know when something is just really good? Like within the first 10 seconds of hearing it you've uttered the words "this is really good". This new Chromatics track is that thing. It's post-adolescent angst thrown against a pretty lush backdrop of instrumentals and synth sounds. The track is powerful and emotive without that element of trying too hard. It works.
What twitter said:
Straight up, if Pitchfork doesn't declare the new Chromatics song as 'Best New Track' they're legit silly people with no trill vibes

— Eric (@EricsAwesome) March 5, 2015
M.I.A//CanSeeCanDo
You know it's going to be a #blessed week when M.I.A. gifts us with brand new music. She dropped the song over the weekend and served some fresh and familiar M.I.A-style tunes. No word on whether CanSeeCanDo is part of a full release but she did say more music was coming this summer.
What twitter said:
cant not listen to this every min https://t.co/8jvGOLymBl

— krisha (@creyshaw) March 11, 2015
The Night VI//Turn Your Light On Me
As far as I'm aware The Night VI have ever done anything short of perfect. Sounding a bit Fleetwood Mac-y (which is always a great place to land, sound wise) and getting in those tight harmonies, this track is best consumed in massive doses.
Lupe Fiasco//Atomic Misphilosphy
Lupe hasn't lost an ounce of his signature flow. In his latest track, written partly about the United States nuclear programme, Lupe manages to drop some consciousness onto a pretty accessible release.
What twitter said:

@LupeFiasco Did It Again...

— Sk8 Gawwd (@Zeke_Small) March 12, 2015
NoMBe//California Girls
Very much in the vein of progressive post r&b music made by men with romantic sounding voices, NoMBe has kind of cornered the market on the independent scene. There is something cinematic about "California Girls" and something charming and carefree about it at the same time.
Tame Impala//Let It Happen
!!!!!!!!
What twitter said:
new tame impala is killlllllllller

— Jonathan Yadegar (@yaddieg) March 12, 2015