Here Are The Best New Tunes You May Have Missed This Week
19 June 2015, 14:01 | Updated: 8 May 2017, 17:09
The best of the week all in one place.
Popbuzz is back with our Friday music recommendations. We're rounding up the best new tunes from this week from Beck, M.I.A., and beyond. We love you and we just want you to hear good music.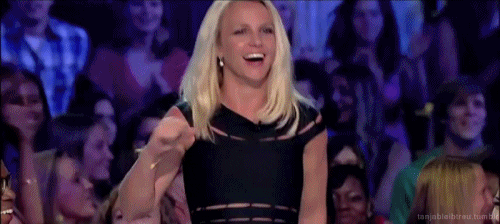 As seen on Popbuzz...
We staff reviewed Aussie beach babe, Kit Alexander's "My Own Way"
Zayn Malik's remix of "No Type" gave us mixed feelings
We loved Tove Lo's new release, "Timebomb"
The Hurts have a completely new sound on "Some Kind Of Heaven"
Robyn & La Bagatelle Magique//Love Is Free
Robyn & La Bagetelle Magique is the newest project for Swedish prodigy, Robyn. There is a lot at play here. Rooted in House vibes which give the track that late 90s basement party feel, Robyn manages to tap into something almost animalistic and experimental on "Love Is Free".
I want to go to the club and dance to nothing but "Love Is Free" for five hours straight. @robynkonichiwa @MALUCAMALA

— Sam (@sxglatt) June 19, 2015
M.I.A. + GENER8ION// The New International Sound Pt. II
We covered this earlier in the week, but M.I.A.'s collaboration with GENERA8ION is a must see/hear. The track itself pales in comparison to M.I.A.'s former glory but she has almost transitioned into an art first music second entity. Either way, anything from M.I.A. is an actual blessing.
Miguel//Face The Sun
Miguel is getting ready drop his WILDHEART album on the 30th of June and, to celebrate that, you can currently stream six track ahead of its release. One of those tracks is "Face The Sun" which is among Miguel's more solid offerings. There is a feeling with Miguel's new work that he is trying to reinvent himself. What we've heard on this new record is certainly more subdued and "Face The Sun" is a testament to that.
I'm looking forward to @Miguel album. I love "Face the Sun ft. Lenny Kravitz

— She-Ra (@ShaleahW) June 15, 2015
Beck//Dreams
"Dreams" is probably the best track out this week. It's Beck gone a bit Charli XCX (at least that opening riff! Stay with me, guys!) for that distinctly early 2000s OC vibe. In fact, this would have definitely been on the OC soundtrack. If you need something to pick up your mood this week, "Dreams" is that thing.
Elle Exxe//Lost In L.A.
I'm willing to bet that, whoever you are, Elle Exxe's "Lost In LA" is a new experience for you. Elle Exxe sort of sits where the Charli XCXs and Icona Pops of the world sit. Some rebelliousness with a hint of 80s magnetism make "Lost In LA" a fun one.