In Case You Missed It: The Best New Songs From This Week
20 March 2015, 09:23 | Updated: 8 May 2017, 17:09
New music for the soul.
Every Friday is a Popbuzz Friday when you've got the best new music playing in your ears. Catch up on the best of week with us.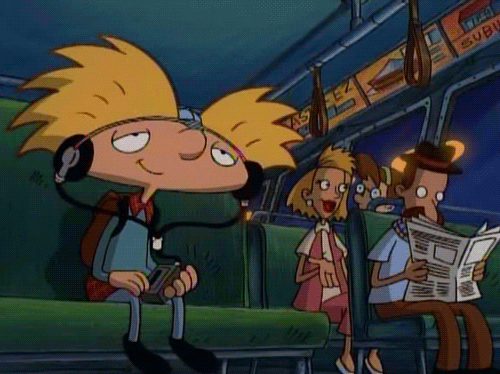 Years & Years//Worship
It feels like Years & Years never really do anything wrong. "Worship" is certainly no exception. The song, taken from their debut album Communion (am I sensing a theme?), is just one of a few tasters we've heard which is certainly stoking our collective interests.
What Twitter said
#Worship is one of the most incredible songs I have EVER heard @yearsandyears album is going to be HUGE #Communion

— RO! (@reganokey) March 18, 2015

Lion Babe//Wonder Woman
New music from Lion Babe is always a treat. She's actually a favourite at Popbuzz HQ. This week she dropped a Pharrell produced track that put us in the mood for some modern funk.

Kendrick Lamar//King Kunta
Why does it feel like King Kunta came out 100 years ago? That's obviously not the case but since Kendrick dropped this he's released an album, broken a world record, and ruined all subpar music forever.
What Twitter said
@kendricklamar @dangerookipawaa From Vanity Slaves to King Kunta..K.Dot's come a mighty long way. #ToPimpAButterfly pic.twitter.com/GClkWnTfBX

— Samuel A. (@SlickSince96) March 20, 2015

MNEK//More Than A Miracle
You know at Uni when you're at a house party and then a song comes on and someone yells "tuuuune!!". People scream in solidarity and then proceed to shuffle passionately in place. More Than A Miracle Is That Time. What Twitter said
LIKE IF YOU NEED A NEW CHOON IN YOUR LIFE: http://t.co/9NMQwvoGZG /// LIKE SHATTERED GLASS BROKEN ON THE FLOOOOOOOOOR XX

— brayton bowman (@braytonbowman) March 18, 2015

Blur//There Are To Many of Us
Hellooooo Blur!!! Everyone's second favourite 90s band just put out a really moody and kind of sad track to reflect on your mortality to! Have fun!
What twitter said
Blur's THERE ARE TOO MANY OF US is super. Just super. http://t.co/C6zwhCWS72

— James Smythe (@jpsmythe) March 20, 2015