In Case You Missed It: The Best New Songs From This Week
1 May 2015, 12:24 | Updated: 8 May 2017, 17:09
Get it while it's hot.
Friday, we meet again. You know the drill by now. We're rounding up the best new music from the past 7 days. Think we've missed anything good? Just give us a shout and let us know what you think we should have included.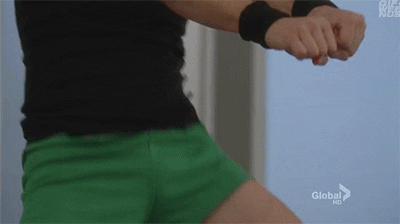 Roosevelt//Night Moves
Roosevelt are apparently apart of a London/Berlin based collective of musicians. Everyone is in a collective these days, aren't they? Either way, "Night Moves" is totally chill with major built in hang out vibes. Very Parisian, if you catch my drift.


Tame Impala//Discipline
I think I speak for everyone when I say that we're all ready for new Tame Impala. If we're speaking exclusively about songs that feel really freaking good, Tame Impala's newest effort probably tops that list.
What twitter said:
The new tame impala is fantastic

— ODESZA (@odesza) April 30, 2015
Leon Bridges//River
Top notch nostalgia act Leon Bridges has his debut LP, Coming Home out in June. To keep us primed and ready for that day, Leon has a new song out, entitled "River". It's an acoustic joint with some serious choir and tambourine action. What's not to love?
Ciara//That's How I'm Feelin'
You can't even fathom what a momentous occasion it is when Ciara and Missy Elliot get in the studio back home. If you'll remember all the way back to the early 2000s, these two collaborated on a number of tracks ("1,2 Step", "Work", "Lose Control"). Get excited.
What twitter said
Omg Ciara "That's How I'm Feeling" ft. Pitbull and Missy Elliot is a hit. Summer anthem. YOU DID THAT GIRL.

— Liz. (@DoveNavy) April 30, 2015

MIAMIGO//Hard To Love
Brighton based Miamigo are doing pop music right. That is to say, even though the music sounds ultra polished and poured over, their music is actually interesting to listen. Their latest, "Hard To Love" is dark but really well executed.