"Indiana Jones" Remade With A Dog Is The Only Hollywood Remake We Care About
29 December 2014, 12:18 | Updated: 8 May 2017, 17:09
Literally anything is made better when you put a puppy in the starring role.
If you thought you couldn't improve on Harrison Ford as an action hero, THINK AGAIN.
YouTube creator Zach King recently posted a short remake of Indiana Jones: Raiders Of The Lost Ark, where the titular character is played by none other than Indiana the dog. So you know there's going to be cuteness and puns aplenty.
Lil' Indy has his own fedora and jacket as he heads into a mini version of the iconic temple, to retrieve the golden Bone Idol.
He's even got the whip action down.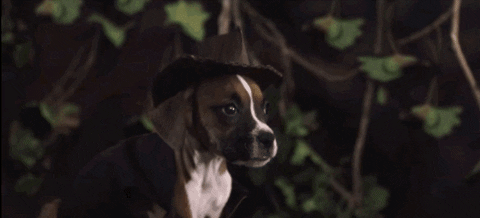 Look at him go!
Check out the full thing to see Indiana Bones go head-to-head with a giant (tiny) boulder and some evil kittens.
And if that's not enough Indy for you, he even has his own Instagram. A definite must-follow.