Will Bernie Sanders Be #TeamInternet's First President?
9 February 2016, 16:00 | Updated: 8 May 2017, 17:09
Feeling the Bern?
There has been an awakening. Have you felt it?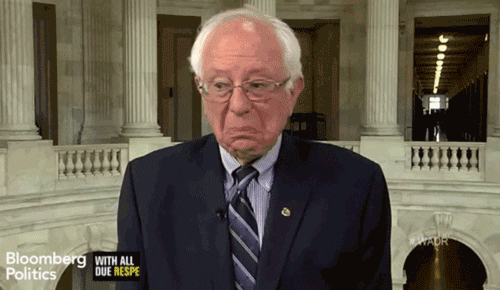 Giphy
The attention grabbing, endlessly GIF-able, Japanese-style gameshow that is the 2016 U.S Presidential Election has already descended into enough madness to fill a future Ryan Murphy miniseries.
awesomelyluvvie
So much fun.
But amid the awkward debate entrances, shouty rhetoric and, well, Trump-factor of it all, one fact has surprised the media more than any other: 74 year old Senator Bernie Sanders has a huge, young, internet savvy following. And they intend to make him President.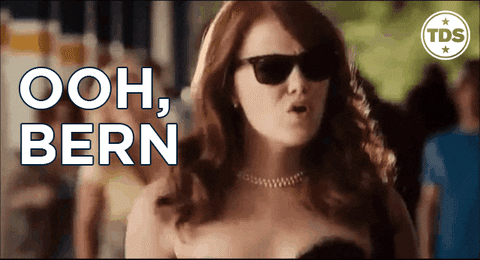 The Daily Show
This past weekend, Sanders appeared in a Larry David-hosted episode of Saturday Night Live for his obligatory (mandatory?) political cameo in a short sketch about sailors that was far more dignified than anything the Donald attempted in his recent hosting travesty. Larry David's impression of the Bern was also featured, portraying him as, shockingly, an old Jewish man with white hair.
And yet, that's kind of the point. Young voters have latched on to Bernie because he has not pandered to them. He has made no attempt to pretend that he is anything other than an elderly Grandfather figure with progressive ideas intended to help the poorest in the nation and grow the country into a more cohesive society. He's probably never heard of your favourite band, and, unlike most politicians, he's not going to pretend he has in order to get your vote.
Much like the unexpected rise in the UK of Labour leader Jeremy Corbyn, youthful, first-time voters have latched on to Sanders' message of equality and uncompromising stance on corporation tax, offering an alternative to the billionaire-backed campaigns of the majority of the field.
And here's where it gets really fun - the Tumblr legions have taken Bernie to their heart and made him the most internet-friendly candidate in history.
There's the memes.
The GiFS.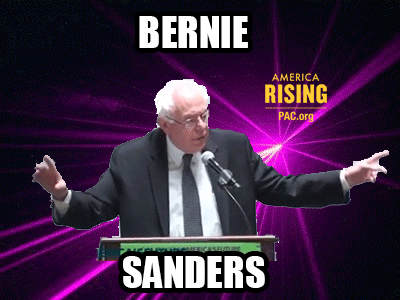 Giphy
There are even tattoos.
Stylish.
At the time of writing, Bernie is ahead of Hilary Clinton in the New Hampshire Primary polls, having just waltzed through the controversial minefield surrounding Gloria Steinem's (misjudged) interview and Madeline Albright's (jokey and somewhat mis-represented) comments on female Democratic voters who side with Sanders. To make the rise of the Bern into an issue of gender is to miss the point; it's his genuine nature and unpolished presence that has grabbed a generation obsessed with media authenticity. Next to the Scrooge McDuck-esque showboating of Trump, he is a breath of fresh-air in his modest, down-to-earth demeanour, running on cold hard facts and beliefs rather than soundbites and media-friendly photo opportunities.
To put it simply, young voters are really feeling the Bern, and they won't be keeping quiet about it!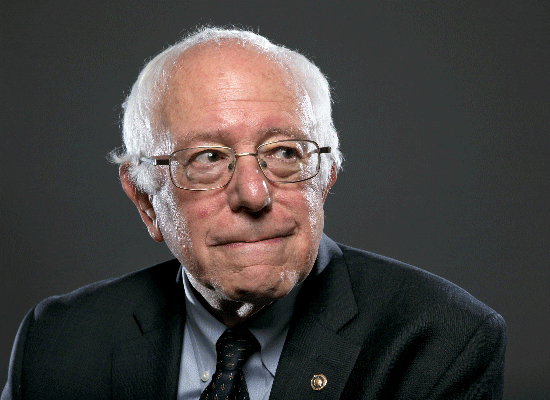 Reddit