This Japanese Cat-Collecting Game Is The Most Addictive App Of The Year
3 November 2015, 12:05 | Updated: 8 May 2017, 17:09
My milkshake brings all the cats to the yard.
Aspiring Cat Ladies and feline fanatics of the world rejoice because we're about to change your life forever. This is the kind of news that will bring estranged families back to together, strengthen friendships and even create new ones.
The cult smash Japanese game, Neko Atsume has become available in English and it is as glorious as you would expect.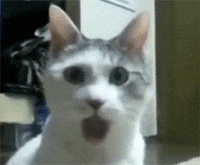 If you're not already familiar with the world of Neko Atsume: Kitty Collector then let us elaborate. It's basically a cross between Tamagotchi and Pokemon except it's way WAY more important. And it's the most addictive game of all time.
The aim of the game is to, well, collect ALL the cats. Cats will start flocking to your yard and your quest is to supply them with as many toys and as much food as you can.
Hold on… isn't this just an RPG about Taylor Swift's life?

There's so many cats to collect we're hyperventilating just thinking about it. We've heard rumours of rare cats, cats in fancy dress and even cats that will oust other cats so that they can play with a certain toy. #ACTUALCATPOLITICS
If you prove to be a worthy cat whisperer, your cat garden may eventually look like this... LOOK. AT. ALL. THE. CATS!
But don't say we didn't warn you, you literally will not be able to put it down until you've collected them all. So don't @ us when you get in trouble for taking too many toilet breaks at work to check on your virtual cats.
As of *right now*, the Pop Buzz cat garden has managed to accumulate four delightful felines, Snowball, Tabitha, Cocoa and Pumpkin. We love them. And we might be slightly too obsessed already.
Now pounce on over to the App Store and download right meow!