Do You Want To Read Your Faves DELETED Tweets? Here's How...
7 July 2016, 15:22 | Updated: 8 May 2017, 17:09
Is nothing sacred anymore?!? Naaaaa
There truly is nowhere to hide on the internet. We all know how impossible it can be to stop that drunken tweet or ugly AF Facebook photo spreading to every end of the earth. Now imagine how bad it is for celebrities whose lives people actually care about!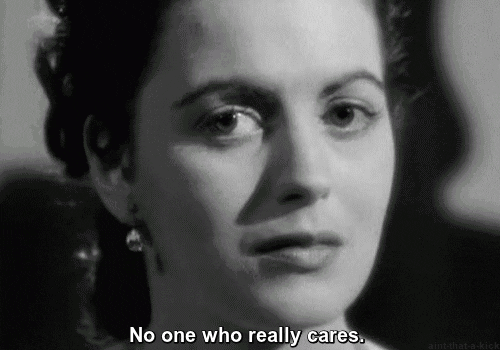 giphy
The situation is only about to get worse for these poor celebs, as a new site allows you to check the deleted Tweets of EVERY SINGLE VERIFIED TWiTTER ACCOUNT. Ever. The amount of goss hidden within this site is truly obscene and needs your attention right now. Here are some examples we found after a quick browse through the deleted tweets of some pop buzz faves...
Let's start with one we probably all remember well...
Two weeks after what everyone claimed was an amicable split from Taytay, Calvin tweeted this cryptic warning out before quickly deleting it, hours before the pics emerged of Swifty and Tom Hiddleston locking lips. Calvin later unfollowed his ex-flame on twitter and deleted all photos of the pair together.
In a way then, this tweet was a terrifying glimpse at the future drama while the rest of the world was still blissfully unaware of what was to come.
Next up, the time The 1975's Matty Healy had a freak out at David Cameron for nicking the band's image...
Despite getting a lot of support from the fandom, Matty clearly decided his beef with the prime minister wasn't worth it and sent his opinions to twitter oblivion. UNTIL NOW!
Next we have some hot and fresh deleting news...
Why did Melanie delete this year old tweet about the legendary Amy Winehouse today??? No-one knows... intriguing!!!
And finally there's this one from Cara Delevingne...
She tweeted this out after being fined for swearing at French customs officers in Paris, before quickly deleting. Interesting to get her side of the story though, dontcha think?
So there it is, comment below to tell us what you think of these ex-tweets, and head over to postghost.com if you want to do some celeb snooping of your own.
Words by Will Russell (@wusse11)