Elon Musk teases bringing Vine back from the dead
31 October 2022, 13:20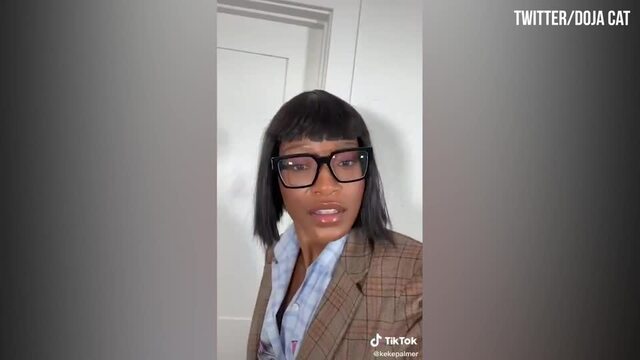 Keke Palmer brings the "Baby, this is Keke Palmer" meme to life
Is Vine coming back? Elon Musk asks users if they want the platform for return.
In case you haven't heard, Elon Musk now owns Twitter. And apparently, he's now considering bringing back the iconic social media platform that once blessed us with quotes such as, "I'm a bad bitch, you can't kill me", "Oh my god, they were roommates", and "I smell like beef".
Yes, Vine (which was previously owned by Twitter before they shut it down in 2016) might be making a comeback under Musk's ownership.
After buying the company, Musk has wasted no time implementing changes and throwing around ideas for possible new features. He's already said that he's considering making Twitter's Verified users pay for their blue tick as part of the Twitter Blue subscription service. And he's also now asked whether he should bring Vine back from the dead...
READ MORE: If You Can't Quote These Iconic Vines Then You May As Well GTFO
Teasing the possibility of reviving Vine, Elon Musk tweeted a poll to his 112 million followers asking whether or not he should revive it.
There's been 2.4 million votes at time of writing (with 15 hours left in the poll), and the majority are in favour of bringing it back. A whopping 69.5% of voters voted 'yes' in favour of Vine's return.
Among those that want to see Vine come back is YouTuber Mr. Beast, who replied to Musk's tweet saying: "If you did that and actually competed with tik tok that'd be hilarious.[sic]"
Seemingly looking for some ideas to get the ball rolling, Musk then replied: "What could we do to make it better than TikTok".
Others, on the other hand, aren't here for it. They agree that, as great as Vine was, that era of the internet has had its day, and the only reason we look back on that era so fondly is because of nostalgia.
If you did that and actually competed with tik tok that'd be hilarious

— MrBeast (@MrBeast) October 31, 2022
The 6-second video sharing app (which helped launch the careers of people like Shawn Mendes, Liza Koshy and the Paul brothers) was shut down in 2016, leaving short-form creators and viral stars without a similar platform to share their videos.
In the past couple of years, TikTok has low-key become the "new Vine", but could a new iteration of Vine ever compete with the behemoth that is now TikTok?
Should Elon Musk bring back Vine? Will it be as a good as it used to be? We'll see...
READ MORE: Vine star Adam Perkins dies aged 24
READ MORE: Did this iconic Vine inspire the "macaroni in the pot" lyric in Cardi B's 'WAP'?
READ MORE: The funniest meme of 2019 is a Vine of three people dancing to One Direction
WATCH: Drag Race UK's Le Fil Reveals RuPaul's Idea For Their Snatch Game Character
Drag Race UK's Le Fil Reveals RuPaul's Idea For Their Snatch Game Character | PopBuzz Meets