Your Facebook Status Updates Are About To Look VERY Different
21 December 2016, 12:06 | Updated: 8 May 2017, 17:09
It's about time, tbh
Facebook is certainly eager to stay on its toes. As the parent company of a newly thriving Instagram, Facebook is due for some cosmetic changes as we enter the new year. Never one to disappoint, the social media giant is gearing up to roll out a major change for its text-only posts.
via Techcrunch
Facebook confirmed earlier this week that it would be adding background colours for text-only status updates. In an interesting plot twist, the changes will be available to Android users first with iOS and desktop set to arrive shortly.
you can add color backgrounds to facebook statuses now

can't keep creepy psychos from stalking you, but you can Lisa Frank a status now pic.twitter.com/t69sTZeL9s

— jack tinker (@jacktink) December 21, 2016
Seemingly, it's a good move. With little cosmetic change over the years and the iconic blue and white becoming a tad tired, Facebook is poised to visually stimulate users and brighten up newsfeeds.
Despite getting being an Android-first roll out, all users will be able to see the colourful text posts.
Facebook has clearly noticed that Instagram has done markedly better since it has absorbed Snapchat's essence. More colour, functionality, and customization options may just be the thing that pulls Facebook's dwindling youth numbers back from the brink. We shaaaall seeee.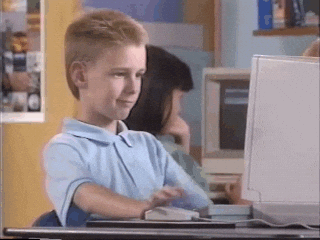 ___ ___ ___ ___ ___
YOU voted and results are in! Who won the Album of the Year at the PopBuzz Fan Awards? Listen to the #PopBuzzPodcast right here or subscribe for free on iTunes to get new episodes sent straight to your phone every Wednesday.