The One Emoji You've All Been Waiting For Is FINALLY Coming To Your Phone...
1 November 2016, 16:31 | Updated: 8 May 2017, 17:09
This is everything we've ever wanted!
2016 has been RUBBISH but at least it has delivered on the emoji front. The newest batch of emojis were released yesterday and they're everything we ever dreamed of. In fact, they're just about to unleash a brand new expression that will shoot straight to the top of your most used emojis of all time and you won't be able to remember what life was like before it. You ready?
That's right kids, we're finally getting our grubby little hands on the long awaited Facepalm emoji!
New facepalm emoji made exclusively in honour of the year 2016. Half of UK & US itching to use pic.twitter.com/4EqYMu5thW

— Dr Alex Gates (@dr_alex_gates) November 1, 2016
That's not all we're being blessed with in the next update either... brace yourselves for a shrug (!!!!) and the long awaited selfie arm!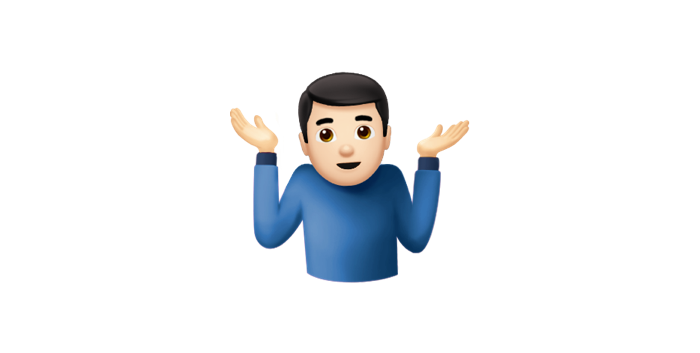 via emojipedia.com
The emojis will hopefully drop some time later this month, when iOS 10.2 is ready to launch. According to Emojipedia, there are 72 new emojis in the next update but the public release date for the iPhone and iPad hasn't yet been announced. They did give us a sneak peak of the new ones though...
There's now a clown in the mix...
WHAT HAVE YOU DONE APPLE pic.twitter.com/2ED1gNR5Af

— Owen Williams (@ow) November 1, 2016
And an avocado.
Best new emoji 2016 pic.twitter.com/PvCNg1DD1U

— Owen Williams (@ow) November 1, 2016
The majority of the pre-existing emojis have all been upgragded to that 3D aesthetic that no one likes too.
New and redrawn emoji in iOS 10.2 beta are looking good. I dig the photorealistic & new cartoon styles pic.twitter.com/y2leJa50AJ

— Federico Viticci (@viticci) October 31, 2016
Even ya girl Flamenco got has upgraded ha aesthetic.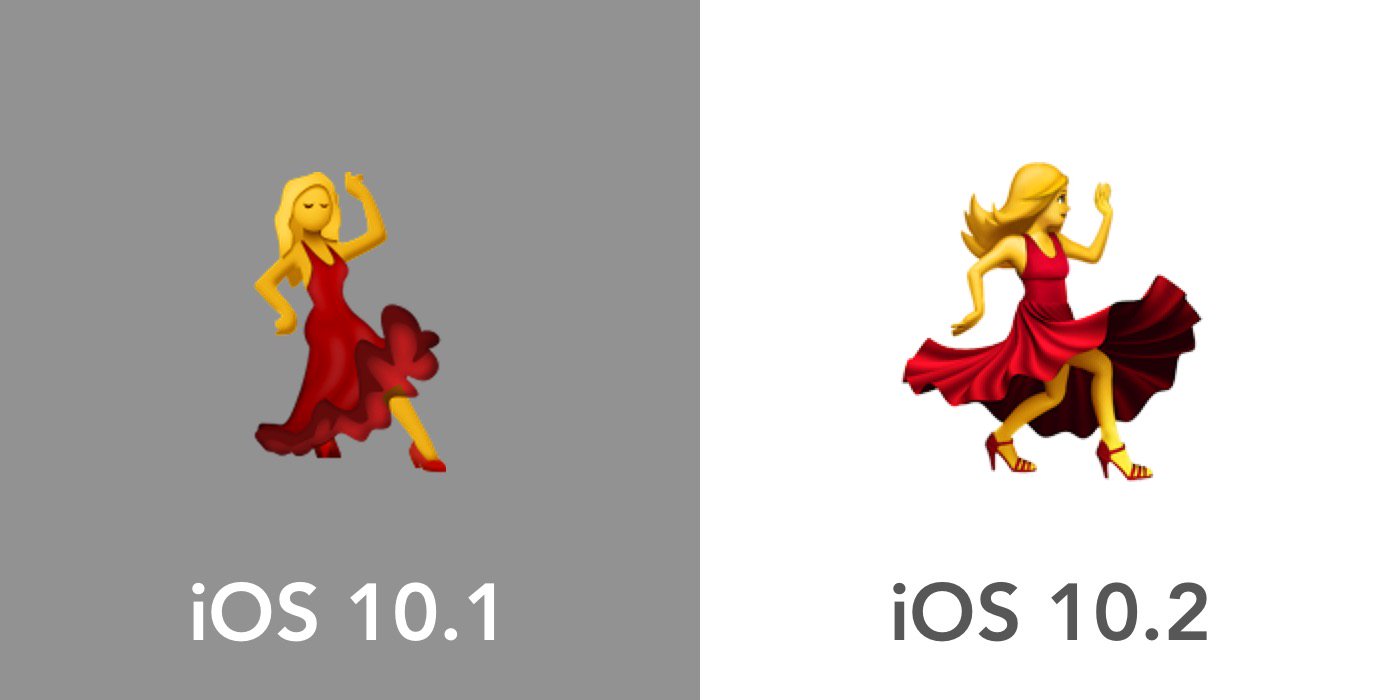 There's a ton of new animals - including a Shark! Yaaaas!


But most importantly... THERE. IS. A. GORILLA!
via emojipedia.com
Like we said, 2016 may have been a rough one but at least Harambe has now been immortalised in Emoji.
You can view the full list of new and updated emojis at Emojipedia right here.
___ ___ ___ ___ ___
Catch Brendon Urie on the #PopBuzzPodcast right now. Subscribe for free on iTunes to get new episodes sent straight to your phone every Wednesday.