Here's How To Find Out Exactly Who Has Blocked And Unfollowed You On Instagram
27 January 2017, 15:04 | Updated: 8 May 2017, 17:09
This revelation might actually ruin your day.
Do you ever just lie there at night thinking, "Wow, I wonder how many people have unfollowed me on Instagram over the years?" Actually, we bet you do it almost every night don't you? Well now you don't need to wonder any longer because there's a really good app for that - obvz.
Followers+ is available for free on the app store and it has the potential to ruin lives. All you've gotta do is log in with your Instagram details and the app will provide you will all the information you need for total domination on Instagram - including who has blocked you.
It pinpoints the best time for you to post a picture so you can maximise your haul of likes and comments. It also reveals how many photos you've posted, how many likes you've had in total and how many average likes you get on your posts.
via giphy.com
It will also tell you how many mutual friends you have and it will also reveal all the people on your follow list that are *DUN DUN DUNNNNNN* not following you back.
via Followers +
Now, prepare yourselves because this page will 100% ruin your day. Clicking on the section will bring up a list of all the account that aren't following you and there's a 95% chance that you'll find some mates in there who think your Insta game is annoying. I've already discovered at least 5 "friends" who aren't following me back and I'm feeling low-key pressed, tbh.

This page will also tell you how many times those "friends" have liked your Instagram posts in the past - meaning they've been sleuthing on your account or that they've probably *unfollowed* you pretty recently.
via Followers+
Even more wild than that, the app also tells you exactly who has BLOCKED you. #Escandalo
via INSIDER
From the day you download and connect to your Instagram using the app, it will then track how many followers you gain and lose on your quest for aesthetic goals realness. Just be careful not to check it all the time, because it'll make you feel rubbish.
I mean, I now know Gary Fisher doesn't follow me back and it's ruined my entire day.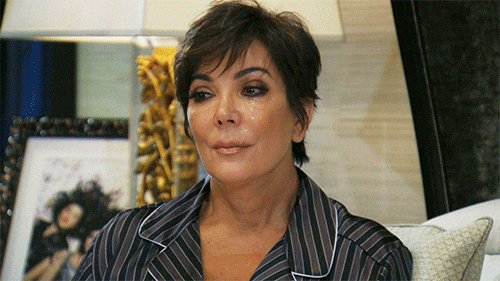 E! / via giphy.com