Here's How You Can Hide Photos On Instagram Without Deleting Them
24 May 2017, 11:49 | Updated: 24 May 2017, 12:03
Perfect for hiding risky pics.
By now, most of us probably have years of Instagram photos that we would like to hide or forget all together. All those food pics we thought looked appetizing in 2012 can probably go now, if we're being honest. Luckily for all of us, Instagram is officially rolling out a feature that will let you hide your cake and keep it too.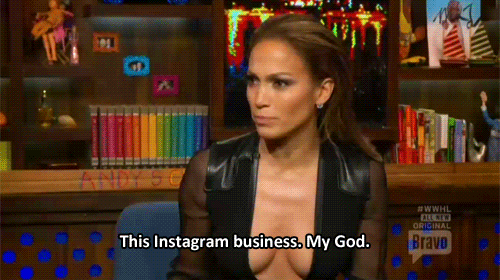 via giphy
Instagram archive is the latest in a series of user friendly features that allows Instagrammers to tailor their experience. With archive, users can now hide/temporarily remove photos from their feeds with the option of placing them back in the future.
You won't have to permanently delete those super unprofessional party pictures. Just archive them for now and put them back on your feed later.
via Instagram
Once a photo is archived, it will no longer appear in your feed and followers will not see them. However, if you choose to unarchive them, the photos will become available again.
The feature has not been rolled out to all users yet but looks like it is likely to be a permanent addition to Instagram's growing list of features.
BRB hiding all my sepia toned dinner pics from 2012.
via tenor.co
____ ____ ____ ____ ____
Listen to the #PopBuzzPodcast with Brendon Urie right here or subscribe for free on iTunes to get new episodes sent straight to your phone every Friday.