Instagram Just Added That ONE Feature You've Been Waiting Years For
19 September 2017, 15:37
Finally! After all these years!
Up until now, there's only been one way of finding out who followed you back or even unfollowed you on Instagram and it always included a lot of scrolling through your follow list to find that one secret crush or frenemy. Later, Instagram introduced a search bar on your friends list but even that proved to be problematic at times - honestly, why can't people just use their real names on IG?!
There's been a ton of external apps that will tell you how many of your followers don't follow you back (rude) but now, Instagram have FINALLY cut out the middle man and added that one feature that we all take for granted on Twitter.
Behold, the brand new 'follows you' feature.
Instagram / Harper's Bazaar
If you click on someone's profile, a new section called 'Following' will appear right under their name just above the 'Followed By' section. There, you'll be able to see whether or not the person is following you.
Instagram finally has a "follows you" feature. It's only took them forever.

— kief (@kerxss) September 19, 2017
Instagram finally has a 'follows you' message. Long overdue. Now you can see who you broke off that didn't appreciate it. #ghost

— Stephen Surgenor (@sjsurgenor) September 19, 2017
I JUST NOTICED THAT INSTAGRAM ALREADY HAS THE "FOLLOWS YOU" THING WE'VE BEEN ASKING FOR.

— A I C A (@pizzadanica) September 19, 2017
Instagram finally has a "follows you" feature. Progress Instagram progress. Now fix the chronological order of pictures then we good

— Drogon (@MQaasiem7) September 18, 2017
SINCE WHEN IS THERE A 'FOLLOWS YOU' ON INSTAGRAM ACCOUNTS OMG

— lena | 25 (@perfectlyafi) September 18, 2017
So now, when you realise your crush hasn't been liking your most recent pics, all you've gotta do is click their profile, just like on Twitter. For now, the update is only available on Android phones but is sure to be rolled out to iOS users very soon.
Instagram stalking made easy. Next on the agenda: Getting that timeline back to chronological.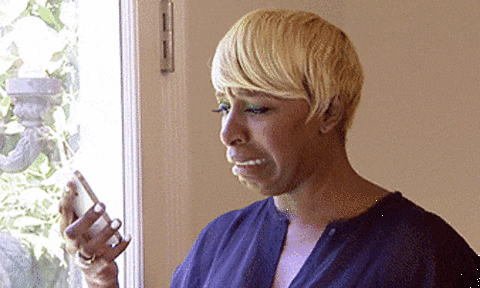 Bravo