These Fitness Instagrammers Need To Chill Out For A Hot Minute
9 November 2015, 17:49 | Updated: 8 May 2017, 17:09
Let's get real though.
We've already addressed the benefits of Instagram for making your life look far more perfect than it actually is. We've also talked about the downsides of the Insta experience, re: Essena O'Neill and her personal social media exodus.
We turn now to the most important link in the Instagram food chain: the fitness peeps.
Now, even if in real life we feel like this...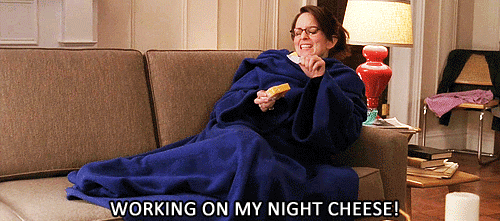 ... and Fitstagrammers make us feel like this...

... but have they ever motivated anyone into actually lifting a dumbbell? Results are inconclusive.
That's not to say that Fitstagrammers don't constantly improve our lives. For example:

1.They give us some serious style inspo.

We mere mortals may never have abs like those, but we can get crop tops like that one. And for that, we must give thanks.

2. They've taught us that a pack of crisps and coffee do not a breakfast make..

I still won't be eating any roses for breakfast though.

3. They've given us some sweet tunes.
Would anyone even know about trap music if it weren't for Fitstagram? No. No is the answer to that.

4. They've given us an a reason *cough* excuse *cough* to post endless scantily clad selfies.
All...

... in the name...

... of health.

5. Proving to us that everything can and should be blended.
Yum!

Mmmm starting to get weird here...

Nope. Nope. Nope. That is NOT a colour you should put in your body.

6. So much The Rock.

Because The Rock.

And in conclusion, The Rock.