Does Instagram's New Icon Look Like A Popular Brand Of Condoms?
12 May 2016, 11:16 | Updated: 8 May 2017, 17:09
Love or hate it?
Instagram has had an update and people are going HAM over it. For those that haven't updated yet, behold your new Insta icon:
It's not that bad, but the old icon was so good! We get that companies sometimes want to freshen up their brand but the original Insta icon was so strong and recognisable (even to non-Insta users), we're surprised they wanted to change it. If it ain't broke, don't fix it, nah mean?
Obviously, it didn't take long for the internet to react. Some people made some interesting comparisons...
Ahh, I get it now! @instagram #instagramlogo pic.twitter.com/Qv5OzlA73d

— Alexanderr King ㊙ (@atg_11) May 11, 2016
LOL!
I'm astounded by the great innovation, hard work, and creativity shown by Instagram's new logo pic.twitter.com/KV9DE9Z2Hm

— Nathan 'NoBoom' (@NoBoomGaming) May 12, 2016
New Instagram icon looks like something I created in Word Art when I was 10 pic.twitter.com/yuWK6A8Q0K

— Eryn (@Eryn_NotErin) May 11, 2016
when you see the new instagram icon pic.twitter.com/bx6ImwNsvq

— madi (@alltimemadi) May 11, 2016
tbh I actually love the new Instagram logo, but this popped into my head when I first saw it. pic.twitter.com/LuSQt8pXxy

— Matt Haughey (@mathowie) May 11, 2016

Lol, wut?
WHAT UP TEENS, IT'S YOUR COOL FRIEND INSTAGRAM! LET'S TALK ABOUT COACHELLA! FAM IS LIT, BAE! pic.twitter.com/d7ur4ofZvD

— mah ree nah (@marinarachael) May 11, 2016
When u open ur phone and see the new Instagram logo. pic.twitter.com/uPrz90PAXr

— Andrea Romano (@theandrearomano) May 11, 2016
Instagram's new logo is like a rainbow and then you open the app and it's all black and white pic.twitter.com/Y2q9LrRzVm

— Loz (@Lauren_Neate) May 12, 2016
Bye Instagram icon, we loved you very much :'(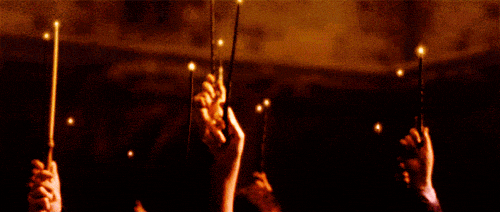 But what do you think?