Ever Wondered What Giant Cats Invading A City Would Look Like? Well Wonder No More.
5 October 2015, 14:42 | Updated: 8 May 2017, 17:09
The cat-apocalypse is finally happening.
In further evidence that cats are taking over the world, two cats have been caught demolishing an entire city in the latest music video from hip-hop duo Run The Jewels.
It's a shocking video which exposes the violent nature of these ungodly beasts. If you're reading this with small children next to you, it might be best to look away now.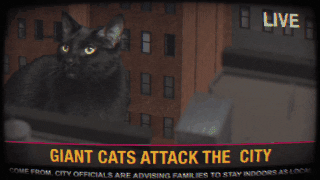 Horrifying scenes, we're sure you'll agree.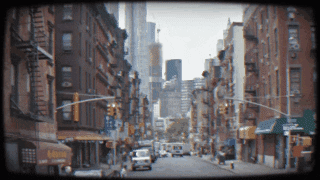 In what might be one of the most bizarre ideas in music history, Run The Jewels decided to remix the entirety of their critically-acclaimed album RTJ2 with cat sounds. They've appropriately renamed themselves Meow The Jewels. Amazing.
The song "Oh My Darling (Don't Meow)" is a banger. Watch the cats do some serious damage in the video below.