On My Block: The Ultimate List Of The Cast's Snapchat, Instagram, Twitter And Social Media Accounts
13 April 2018, 16:37 | Updated: 13 April 2018, 17:06
Here's all the info on the 'On My Block' cast's public social media accounts including their Snapchats.
You've gotten to know all the characters and actors from Netflix's On My Block. Now, it's time to stalk their social media accounts and find out what they're up to as they're filming season 2.
Sometimes it's hard to catch all the fun behind the scenes moments the cast are sharing on their Snapchats and Instagram Stories.
We did some digging for you all and these are the Instagram, Twitter, and Snapchat accounts available for the cast of On My Block. Happy sleuthing!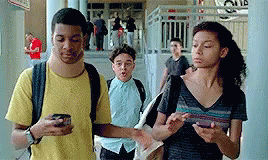 via Netflix/On My Block

1. Sierra Capri - Monse Finnie
Twitter: @TheSierraCapri
Instagram:@thesierracapri
Snapchat: sileone000
2, Diego Tinoco - Cesar Diaz
Twitter: @diegotinocotwit
Instagram:@dvegotvnoco
Snapchat: diegotinocosnap
via Netflix/On My Block

3. Jason Genao - Ruby Martinez
Twitter: @TheJasonGenao
Instagram:@jason.genao
Snapchat: N/A
4. Brett Gray - Jamal Turner
Twitter: @iambrettgray
Instagram:@iambrettgray
Snapchat: N/A
via Netflix/On My Block

5. Jessica Marie Garcia - Jasmine
Twitter: @JessMarieGarcia
Instagram: @jess_m_garcia
Snapchat: JessMG15
6. Ronni Hawk - Olivia
Twitter:@ronnihawk
Instagram:@ronnihawk
Snapchat: ronnihawk9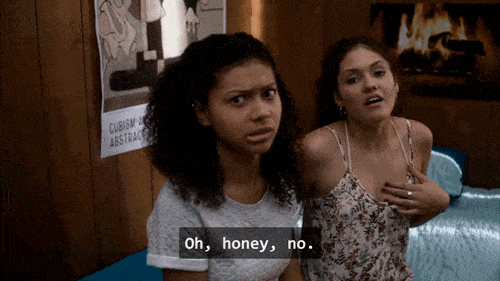 via Netflix/On My Block

7. Julio Macias - Spooky Diaz
Twitter: @AJulioMacias
Instagram: @ajuliomacias
Snapchat: N/A
8. Jahking Guillory - Latrelle
Twitter: @JahkingGuillory
Instagram: @jahkingguillory
Snapchat: jahkingguillory