Rihanna's Savage Takedown Of Snapchat May Have Cost Them $600 Million
16 March 2018, 14:35 | Updated: 17 March 2018, 13:54
"Throw the whole app-oligy away"
Rihanna's statement slamming an ad that appeared on Snapchat has proved to be sufficiently damaging for the social media giant.
The singer took to multiple platforms yesterday to express disappointment over an offensive image that asked users to vote on whether they would "slap Rihanna" or "punch Chris brown".
via Snap inc
Snap apologised for the advertisement, telling the BBC that "the advert was reviewed and approved in error, as it violates our advertising guidelines. We immediately removed the ad last weekend, once we became aware."
Despite the company's admission of error in the approval process, Rihanna criticised the platform on Thursday afternoon, issuing a blistering takedown and calling the whole situation a "mess".
via Rihanna/Instagram Stories
"You spent money to animate something you knew would bring shame to DV victims and made a joke of it!!!" DV, in this case, meaning domestic violence victims. Rihanna has publically addressed the infamous 2009 domestic violence incident involving her former boyfriend Chris Brown on a number of occasions.
After Rihanna made her statement yesterday, some fans pledged to remove the app from their phones. "Rihanna said we should delete our snapchat for their domestic abuse joke. Our president has spoken therefore i'm deleting snapchat," wrote one Twitter user.
Since then, Snap's stock has taken a tumble.
According to Time, the company's stock plummeted by nearly 5%. CNBC's reporting indicates that roughly $600 million was wiped from the company's stock market value.
This follows an 18-word Kylie Jenner tweet that severely upset their stock market value. In addition to that, a recent update has proved somewhat unpopular with Snapchat users.
Snapchat stocks are plummeting already! Your power @rihanna! pic.twitter.com/GjBruwz0YR

— N∆TE (@NathanNAVY) March 15, 2018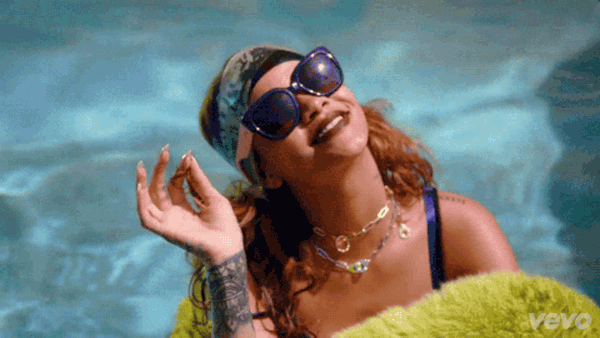 via Roc Nation