You Should Never Do What These People Did After Blac Chyna's Nudes Got Exposed
6 July 2017, 15:40
No one ~deserves~ to be a victim of revenge porn.
Hello. In case you didn't know, slut-shaming is wrong and you shouldn't encourage it. Whether it's between two "normal people" or between two celebrities with about 22 million Instagram followers combined, it's still the same.
Yesterday, Rob Kardashian, 30-year-old sock designer and only rightful heir to the Kardashian name "exposed" his ex Blac Chyna online. People heralded Rob for putting Chyna's "problematic" lifestyle on blast (and breaking the law in the process) but very few people actually called HIM out for what he was really doing - slut-shaming and posting revenge porn.
So, hang on, what the bloody hell happened?
Yesterday, Rob posted a number of nude photos of Chyna on Instagram alongside accusations that she had been cheating on him with numerous men while they were together. The pictures were later deleted by Instagram and then re-uploaded by Rob before his account was eventually suspended. He later continued his rant on Twitter.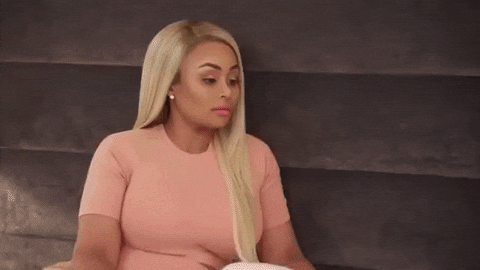 E!
Revenge porn, you say? What exactly is revenge porn?
In case you needed a definition, revenge porn is when someone shares nude or compromising photographs of their ex - or current partner - without their consent and in a harmful and malicious way. In many countries, uploading and sharing revenge porn is a criminal offence.
How did Rob violate that?
While Chyna may have sent him those pictures of her own accord, it's probably safe to assume that she had never really intended Rob to share them online with millions of people.
In California, where Rob and Chyna live, the penalty for distributing revenge porn photos is up to six months in jail and a fine. If Chyna files an official complaint claiming emotional distress, Rob could be in big trouble. However, according to TMZ, Chyna may not actually have a case in the first place because she 'liked' the pictures on Instagram before they were deleted, suggesting she isn't actually that bothered about it at all.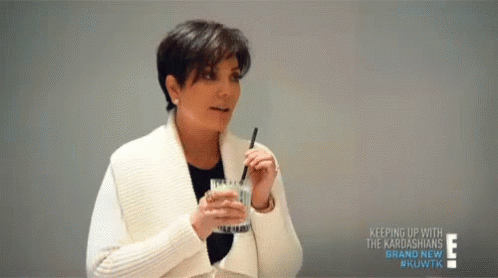 E!
So how does this concern me and my timeline?
If you're cheering on Rob for 'exposing' Chyna or RTing and quoting what you think is a hilarious and savage attempt at him "getting his own back", then you are, sorry about it, part of the wider problem with the attitudes towards victims of revenge porn. Feeding into that narrative - no matter who is on the receiving end - is toxic.
Here's some tweets that surfaced after Rob shared the photos:
Is it revenge porn if she's a stripper?

— Snow (@snow_Backup) July 6, 2017
Wow rob & Chyna going at it again Chyna you slut lol

— ✝siliana (@silianatago10) July 5, 2017
Rob Kardashian has taught us a good lesson today. Cheat on a sock mogul once, shame on you, cheat on a sock mogul twice, Instagram blast pic.twitter.com/LJMlDjYvs2

— Big Cat (@BarstoolBigCat) July 5, 2017
Anyone else finds it hilarious that Rob K spilled all that tea the same day as the 12 year anniversary of Kanye's gold digger being released

— hj435 (@quirkywonder435) July 6, 2017
Rob Kardashian is fuckin hilarious a wanty be pals wae him

— Claire Kane (@Clairekane29) July 5, 2017
Rob Kardashian dragging Chyna on IG is the best thing to come out of the Kardashian family. Absolutely hilarious ffs

— Abbi (@amrossxx) July 5, 2017
First of all, cheating accusations aside, Chyna's past shouldn't have ANYTHING to do with someone sharing nude pictures without her consent. And her past and your personal feelings toward her definitely do not mean that she "deserves" it either.
Listen, no one is telling Chyna how she should feel but regardless of the fact that you might think Rob and Chyna's beef is for publicity or the fact that Chyna may not actually care about it, sharing and then slut-shaming ANY subject of those kind of photos and saying "she deserved it" on social media is wrong. And reinforcing the narrative that the uploader is "hilarious", "savage", "iconic" and whatever else you want to call them will only fuel these kind of things in the future and make it harder for victims to be taken seriously or even come forward at all.
all u gotta do is spread rumors a woman cheated& men can beat her up, publish revenge porn, murder her, to ppls applause.

— zahira kelly (@bad_dominicana) July 5, 2017
The Kardashians are many things but didn't think they were slut shamers. Cheating isn't cool, but revenge porn is sexual assault. #BlacChyna

— CORINNE FISHER (@PhilanthropyGal) July 5, 2017
Revenge porn is a crime. If you're tweeting about how much you love Rob Kardashian/Blac Chyna drama, then YOU ARE PART OF THE PROBLEM.

— Ej Dickson (@ejdickson) July 5, 2017
____ ____ ____ ____ ____
Listen to the #PopBuzzPodcast with Ansel Elgort and Lily James right here or subscribe for free on iTunes to get new episodes sent straight to your phone every Friday.